June is HERE and I couldn't be happier. With Memorial Day Weekend behind us and the unofficial start of the warm-weather season fully underway, I've made the shift to a summer state of mind. That means snackin' on all the summer salads, soaking up the long days with friends and family, and sending my jeans to the back of the closet, not to be unearthed until fall. June offers a much-needed escape from the busier seasons, and I'm already slowing down and prepared to savor the summer goodness. In need of ideas for things to do in June? Don't worry, I've been planning for this month all year.
While summer vacay may have once been a fixture of our youth, the reality of adulthood is that our work-centric weeks carry on. But that doesn't mean we can't still soak up all the summer goodness. It's a funny season, I find, one where I'm paradoxically wanting to be out and about all day while also spending time reflecting. The season's natural beauty has a way of grounding me and calling me to dedicate a few of its hours to being with myself. After all, growth is a process that impresses itself upon us, inside and out.
Featured image from our interview with Sandy Ho by Teal Thomsen.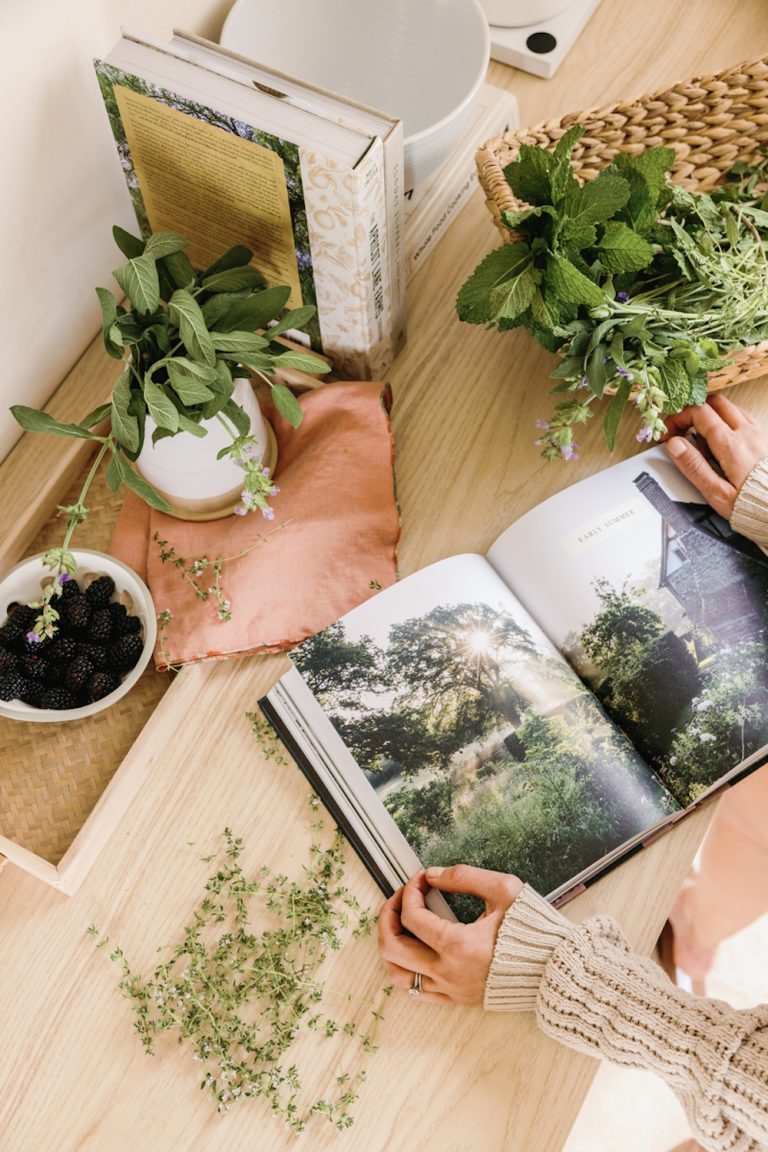 25 Things to Do in June for Inspiration and Energy, All Month Long
If you're feeling the same way, get ready for all the inspiring things to do in June. We've packed this month's bucket list with ideas for what to watch, read, focus on, and do. Scroll down to discover our top ideas for things to do in June—and if it's a full-on summer bucket list you're looking for, bookmark this, too. Hello, summer!
1. Perfect your strawberry shortcake. If you're unfazed by a steamy summer day and craving something sweet, there's nothing that screams summer more than the classic. This is our favorite recipe for strawberry shortcake.
2. Read Emily Henry's new book. Is there a more perfect author to deep-dive this summer? Emily Henry's voice gives a decidedly modern twist on the tropes and narratives we can't help but fall for again and again. Her latest, Happy Place has been touted by many die-hards as their favorite yet.
3. Ditch the blowdryer. I'm secretly grateful that my inclination to lean on the lazy side of things when it comes to beauty tips that save me time and keep my hair healthy. With a few stylist-approved tips and tricks, you can perfect effortless, air-dried locks.
4. Switch up your space. Just as we update our wardrobes with the seasons, it can be a breath of fresh air to experience your home in a new way. Switch out your flannel sheets for linen and incorporate brighter colors to match your sunny mood.
5. Pick up tennis. With little equipment required (a racquet, shoes, and a tube of balls will suffice) and public courts in most towns and cities, it's just about the most fun and accessible form of exercise around. Gather your friends and get ready for a summer filled with a whole lotta healthy competition.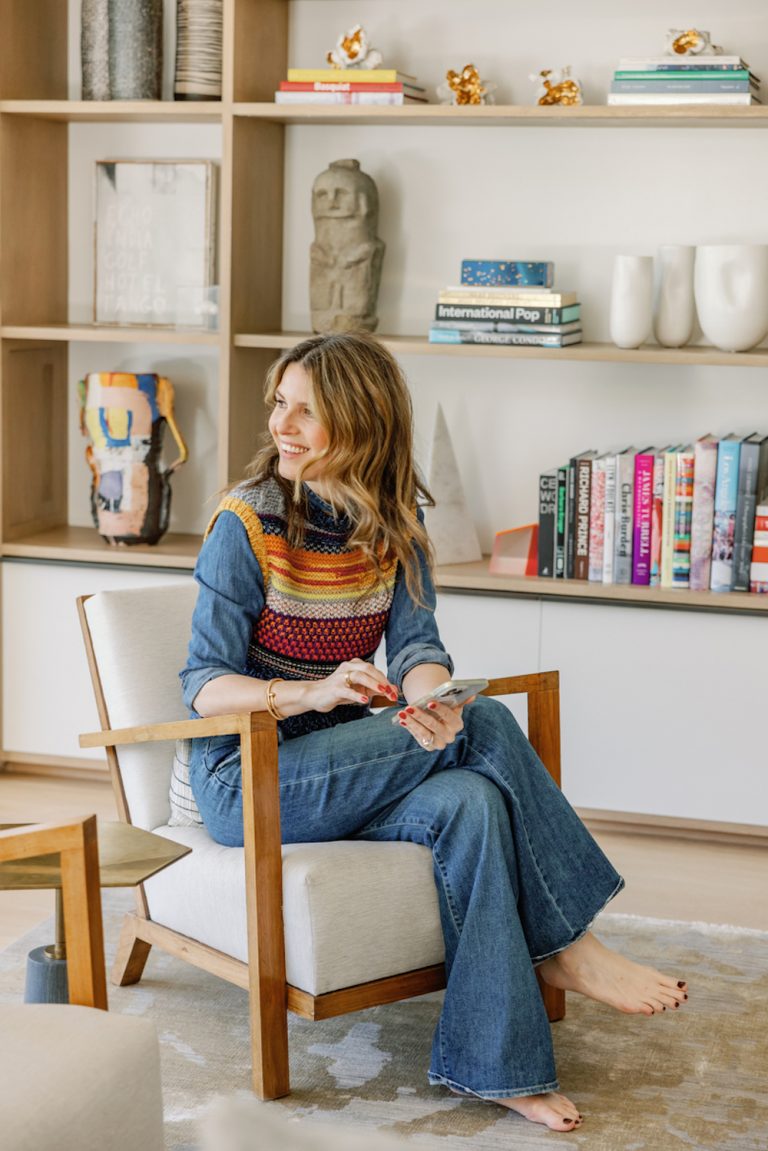 6. Reframe your relationship with social media. I don't know about you, but the often-shared advice of getting the heck off your social media feeds just doesn't work for me. So often, I would tap into the apps on autopilot, habitually opening Instagram, TikTok, and the like. Now, before I go on, I define my purpose. Am I seeking inspiration? Do I need a laugh? Are my friends posting about something that I want to celebrate? The more intention we weave into our social media habits, the more beauty and connection we can discover online.
7. Have a beach day. Pack a picnic, wear your suit, and slather on all the SPF. This is fun with friends, a partner, or all by yourself.
8. Plan an easy, elegant summer menu. Get everything you need for a simple backyard lunch (complete with Rhubarb Meringue Cake), a laidback, Italian-inspired dinner, and a vibey, sunset gathering hosted by one of the most aesthetically-inclined couples we know.
9. Jump on the one-shoulder trend. Is it just me, or are one-shoulder tops and dresses everywhere? I'm fully here for the easy, breezy trend that lets you make a statement with hardly any effort at all. Browse our favorites and get ready to fill your closet with this universally flattering look.
10. Thrift your summer wardrobe. Make it a rule: this season, no buying new clothes. With that constraint in mind, you can let your creativity run wild. Visit secondhand shops and vintage stores in your neighborhood. Get ready to walk away with plenty of treasures.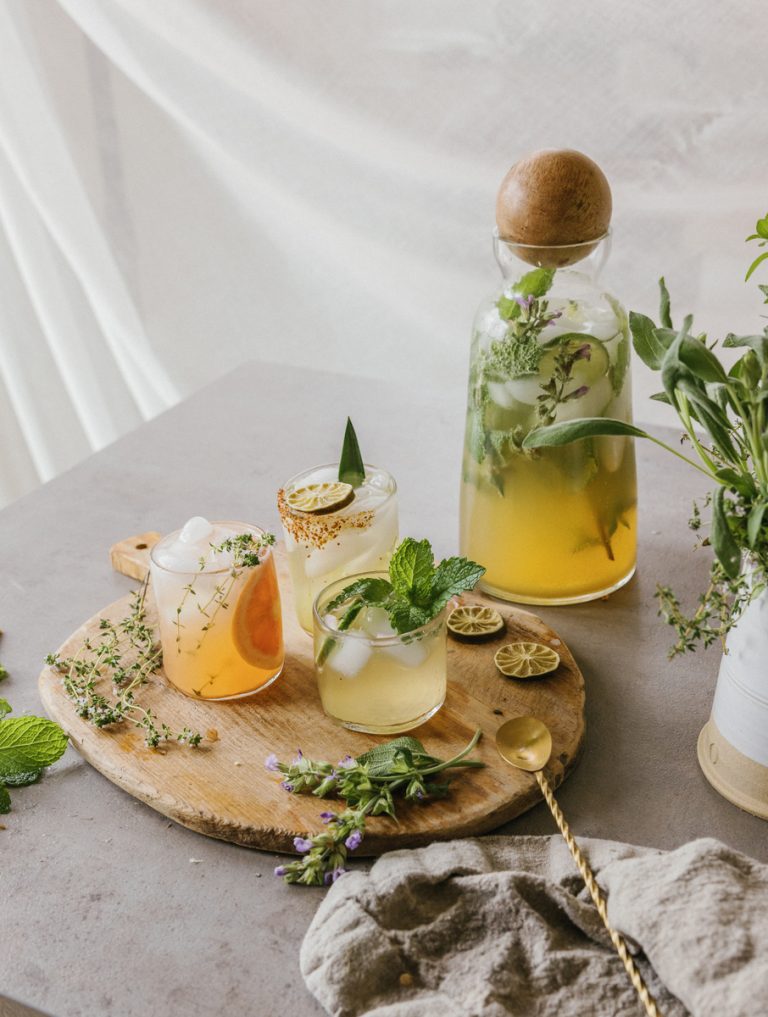 11. Make kombucha cocktails. Who doesn't love adding a fizzy twist to their summer drink? And good news: these are just as easy to make into mocktails. We mixed up our favorite drinks here.
12. Make your own jewelry. If you're looking for a good place to start, these beaded necklaces are beyond gorgeous, I'm obsessed with these statement earrings, and what's more summery than shell-embellished jewelry?
13. Get Inspired With The Artist's Way. This book lays out an interpretation of artistry and craft that's inclusive and meant to resonate no matter how you view yourself as a creative. Author Julia Cameron offers practical exercises and insightful guidance to help everyone build self-confidence in their creative skills and trust their innate talents. Start today.
14. Make wildflower bouquets. It's time we start rethinking weeds. I love bouquets of Queen Anne's Lace, white clover, evening primrose, and wild violets. See what's growing in your backyard and bring the beauty indoors.
15. Host a barbecue! There's no better time of the year for it. Get the party started with our favorite barbecue appetizers.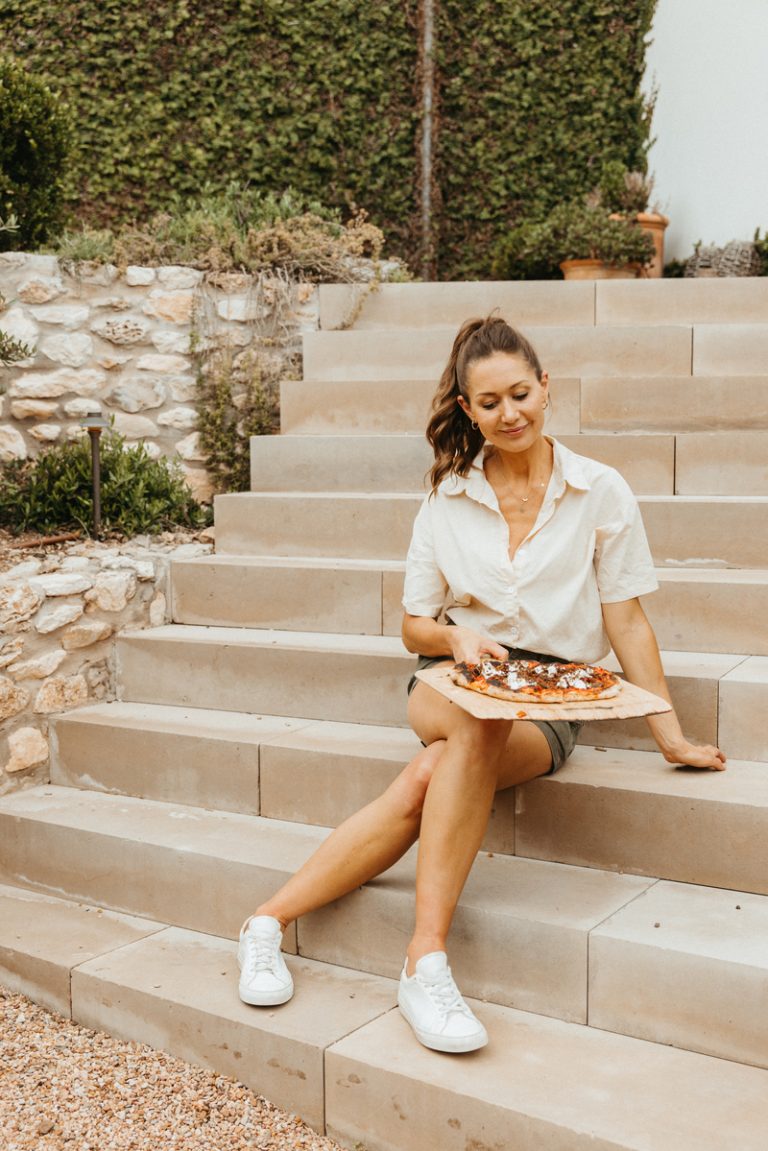 16. Have a pizza night. Pizza and ice cream are perfect summer foods. The laidback menu sets the perfect summer vibe for everyone to have a good time. (Kids included!)
17. Have a Funday Sunday. Break out the yard games, fire up the grill, and make sure to have plenty of summer desserts on hand.
18. Upgrade your gua sha routine. This is the summer you start taking your smooth, glowy skin routine seriously. Get an expert's tips on everything combining face oils and gua sha.
19. Find a new post-work routine. Netflix and chill? Sure, it's what we need every so often. But if you want to find adventure this summer and try something new, consult our list of after-work ideas.
20. Hype up your friends. Did your bestie just have a big work win? Are they excited to launch a new business venture? Did they master a new skill and make something cool you want to highlight? Share it out on social—and always make sure they know how amazing you think they are.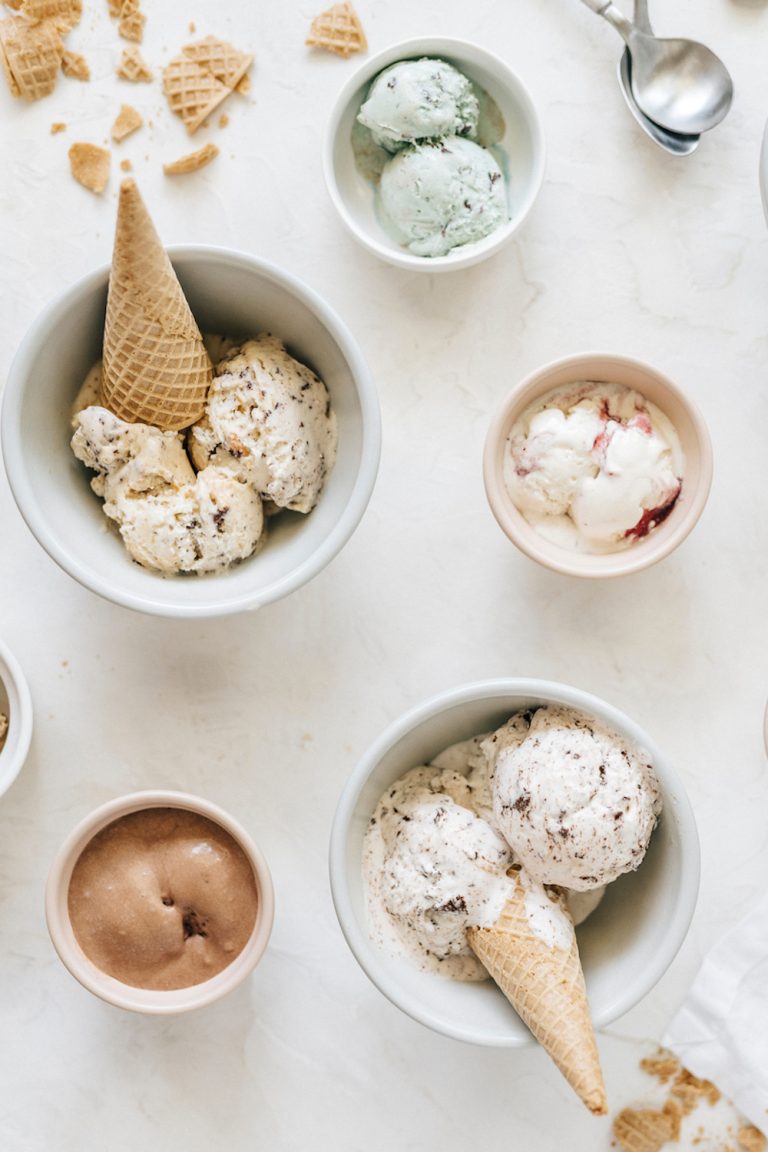 21. Make homemade ice cream. From healthier scoops to the most indulgent flavors, it's a summer staple for a reason. Take advantage of the perfect excuse to enjoy this childhood treat (not that you need one).
22. Go on a summer date. Whether it's a picnic, hike in the park, evening at the beach, or grabbing a drink on a sun-soaked patio, plan something intentional and perfect for the season—just for the two of you.
23. Enjoy that PTO! It's yours for the taking. Even if you don't have a big trip planned this season, you're allowed to enjoy a little time away from it all.
24. Ditch the Wi-Fi for a weekend. Turn your phone off and shut your laptop down. Read a book, play a game, connect with friends, and get outdoors. The time to be present is now.
25. Transform your view on aging. Whether you're celebrating a birthday this summer or not, remember to soak up the beauty of play all throughout these longer days. And of course, embrace the beauty of every day you have.
This post was originally published on June, 3, 2019, and has since been updated.