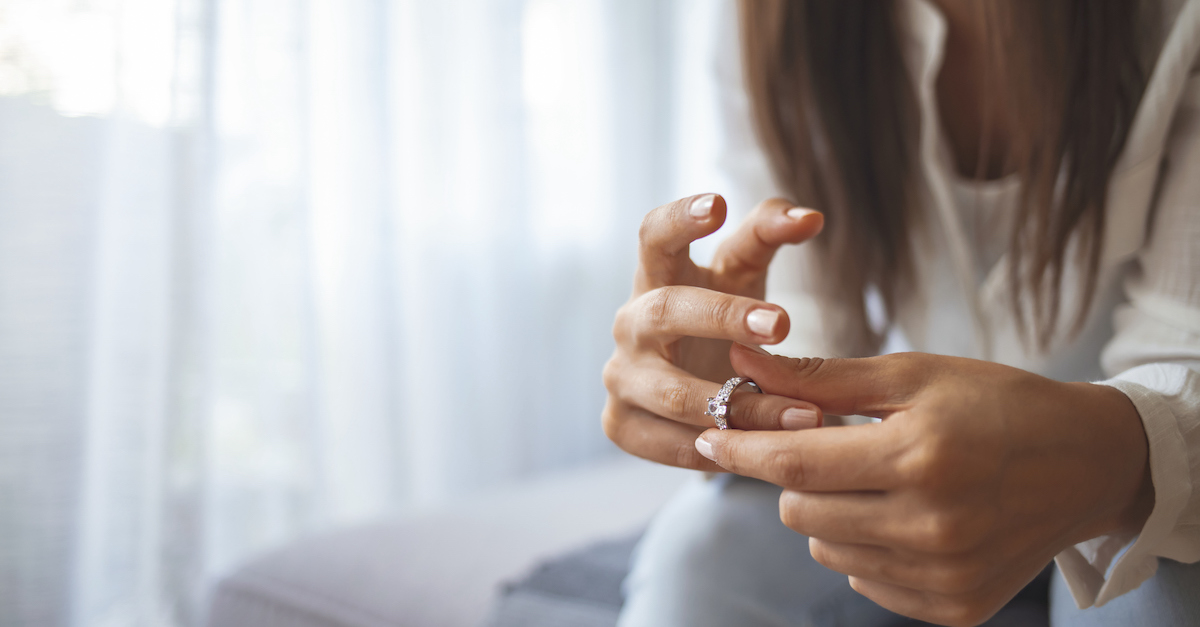 Yes. You read that correctly. In our day and age, it is sad I must call this to the carpet, but it is regretfully true that many people get married (and even stay married for that fact) for reasons that are not motivated by love. Of all the ingredients a marriage needs to be successful, one that cannot be left out is love.
We know 1 Corinthians 13:4-8 (NIV) teaches us all about love: "Love is patient, love is kind. It does not envy, it does not boast, it is not proud. It does not dishonor others, it is not self-seeking, it is not easily angered, it keeps no record of wrongs. Love does not delight in evil but rejoices with the truth. It always protects, always trusts, always hopes, always perseveres. Love never fails."
Is this the kind of love reflected in your relationship with your potential future spouse?
Some people marry for comfort, convenience, or companionship. But none of those should be the primary motivating factor. If the fruit of love is not being demonstrated in your relationship as an unmarried couple, then perhaps your relationship's foundation needs some work before marriage. More concerning, if you are in a relationship with someone who treats you oppositely to what is outlined in the above passage in 1 Corinthians 13, you may not be in an emotionally healthy relationship.
Abuse in any form is unacceptable treatment, and it does not honor the principles of God's love.
If you are in a loveless relationship now, why would you set yourself up to experience that for a lifetime? John 3:16 reminds us God so loved the world that He gave us Jesus, the greatest gift and ultimate expression of love. If you do not know the love of God through your partner, then something is fundamentally wrong in the relationship.
Love gives; it does not take away from who God has created you to be. Love elevates; it does not oppress and stifle your growth. Love celebrates; it does not suffocate or demean another child of God. Your fiancé should love and support you first as a sister or brother in Christ Jesus. Although love is sacrificial, it cannot be sacrificed in your relationship while engaged. Otherwise, you set your future marriage up for failure before it ever begins.
Photo credit: ©GettyImages/PeopleImages