I have a love-hate relationship with the concept of productivity. As much as I love a workday where everything just flows, the prevailing narrative of hustle culture and the pressure to always be "on," is overwhelming at best—and toxic at its worst. But with the girl boss moniker falling out of favor and practices of slow living taking its place, I'm reminded that—like most things—our understanding of productivity exists on a spectrum. It's nuanced. And especially during our quiet hours, finding our favorite productive things to do when bored can breed inspiration and plenty of positive energy.
Featured image by Michelle Nash.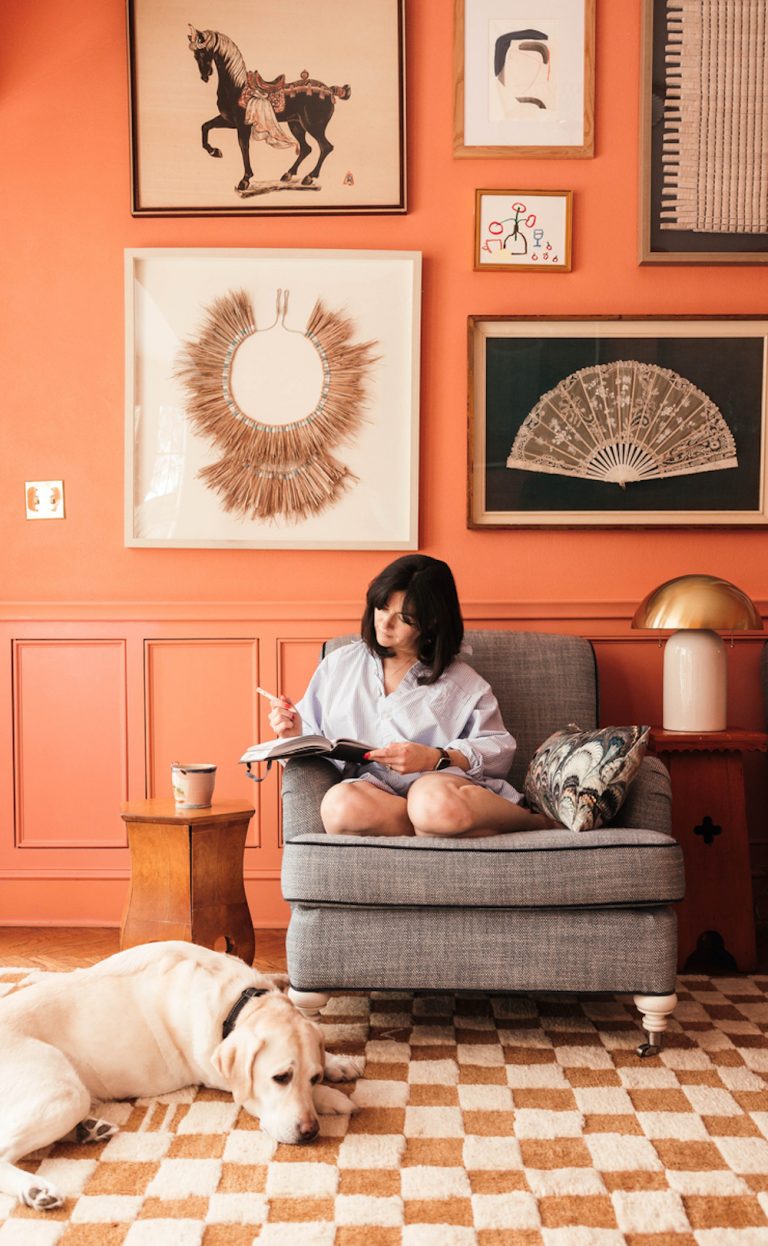 30 Productive Things to Do When Bored
But first: boredom. When was the last time you felt it? Reflecting on recent months, I realize I've fallen into a less-than-ideal pattern of turning to my devices or social media as my go-to quick fix. (How could I let my mind lay idle when there's endless content to consume?) As a mid-year resolution, I'm committing to sitting with my boredom—and I challenge you to try the same. Whenever you find yourself with nothing to do and no one needing your time, embrace that moment. Recognize how fleeting and uncommon it is to experience a time of silence and rest. See this space as an opportunity.
An opportunity for what, you ask? Expansion. Connection. Growth. Anything, really. If you're looking for ideas to inspire a new understanding of productivity and lean into the beauty of boredom, keep reading. Play around and experiment with these 30 productive things to do when bored.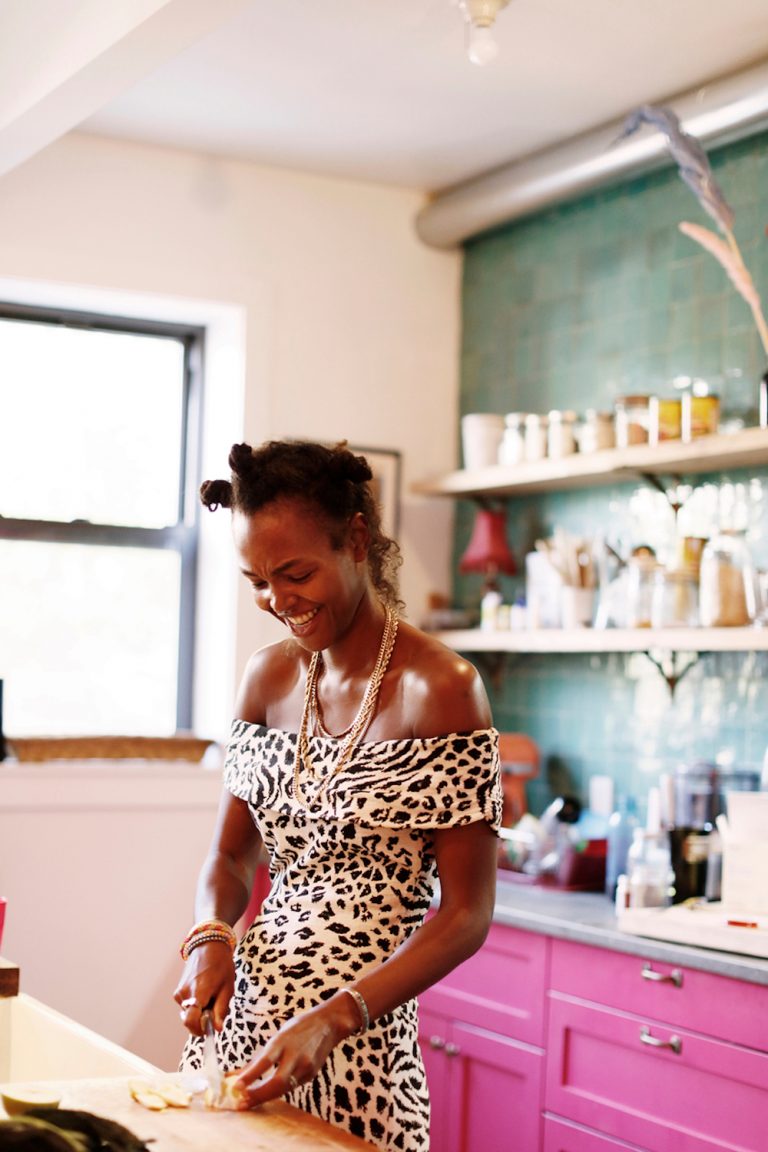 Something in the Kitchen
1. Try a new recipe. Smoothies, summer desserts, or a show-stopping gluten-free fave. When you're bored and craving a little edible creativity, everything's fair game.
2. Decorate a cake. Make it easy on yourself and opt for store-bought cakes, whipped cream, and seasonal fruits galore. See it in action.
3. Experiment with edible flowers. These floral-specked shortbread cookies went viral for a reason. And these olive oil muffins are a true garden of delicious delights.
4. Meal prep for the week ahead. Camille's a pro—and she's sharing her go-to tips.
5. Schedule a monthly bake-off. My sister does this with her co-workers and it's a brilliant way to proactively fight boredom before it strikes. Make a recurring event on your calendar, pick someone's kitchen, and gather with your favorite people (friends, family, or your many work wives) to show off your baking prowess. And of course, snack on the tasty results.
6. Health-ify your favorite comfort dish. Of course, comfort foods are meant to be indulged in. And for that reason, I'll keep all the butter, sugar, and AP flour, thank you very much. But if you want the flavor minus a potential stomach ache, consult this list of our favorite lightened-up comfort recipes.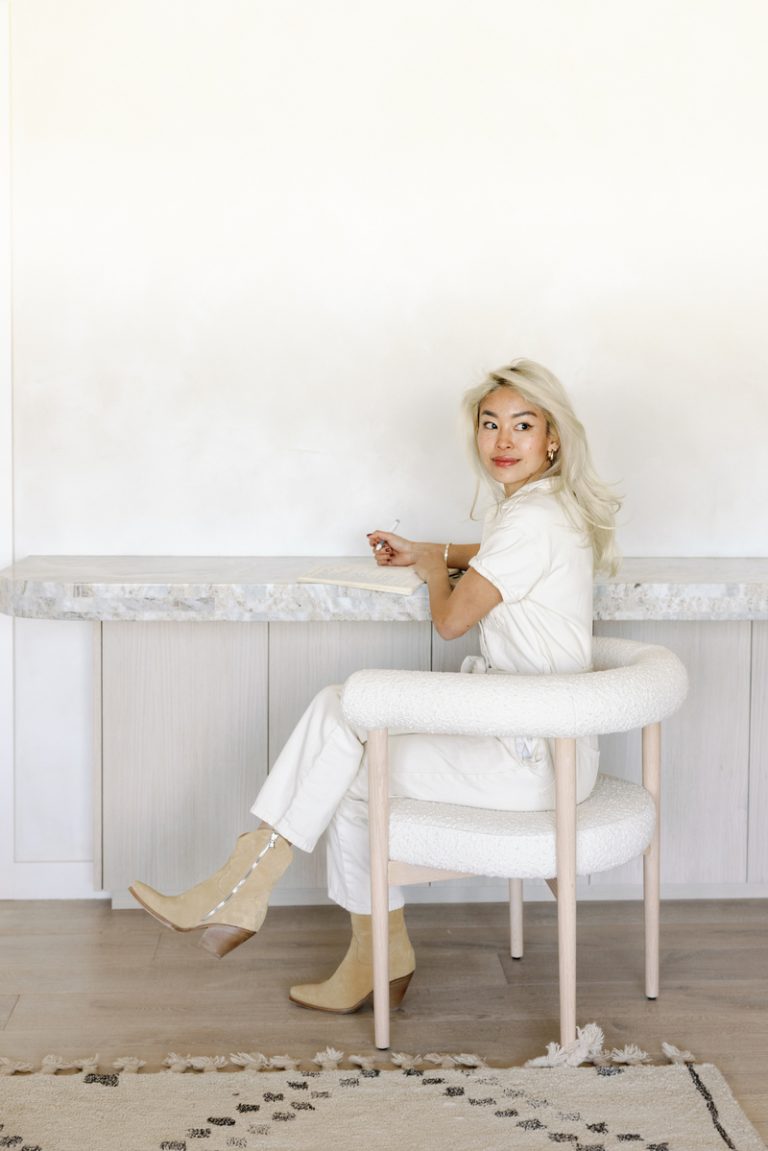 Something Creative
7. Start a journal. It's one of the most rewarding and productive things to do when bored. A journal is an effective tool for working through your feelings, jotting down your thoughts, and engaging with life in a deeper and more meaningful way. Haven't started your practice yet? Consult our guide to journaling.
8. Make a new Instagram/TikTok account showcasing something you love. Baking, cooking, reading, thrifting—the list is truly endless. Carve out a little space on the internet just for you.
9. Visit the library. Is there a more inspiring space? Get lost in the stacks and head home with at least three titles. Something in your favorite genre, a new-to-you author, and a non-fiction read to help you learn and grow.
10. Read at a coffee shop. While cafés are one of my favorite spots to get work done, I also love spending several hours getting lost in my current read. Chat up the barista, order a special drink, and post up for as long as you'd like.
11. Make your own jewelry. I love the resurgence of 90s-era beaded necklaces and bracelets. It's an easy way to infuse more fun into your everyday wardrobe. These macrame bracelets are a great place to start.
12. Curate your podcast library. The second I hear about a new podcast, I immediately subscribe—and proceed to forget about it completely. If your ears are craving something new, revisit your podcast app and cue up a playlist of intriguing episodes you're dying to listen to.
13. Go on a silent walk. In contrast to the last idea, step outside for a walk without your headphones. Pay attention to all the sounds in your neighborhood—cars passing, neighbors chatting, and birds chirping. It's a gratifying way to ground yourself in the present moment.
14. Make a playlist for every occasion. Working out, hosting a dinner party, or simply enjoying a cozy morning—so many parts of our lives could benefit from a little background music. Scroll through your Spotify and curate playlists that get you in the perfect mood.
15. Craft homemade cards. As a kid, I would make collages without magazine cut-outs and use a copier to transpose them on colored paper. I'd write little notes and mail them out to friends and loved ones. Whatever your approach, homemade cards are guaranteed to deliver a little happiness.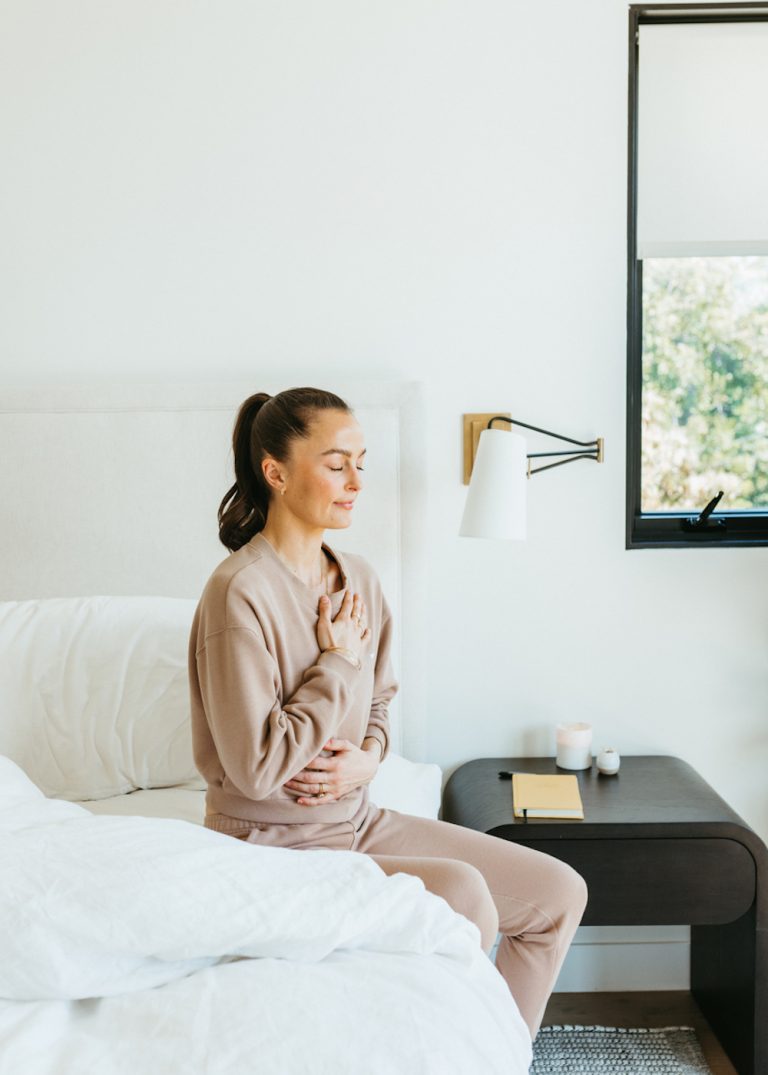 Something Restorative
16. Take a nap. PSA: Rest is productive. Don't believe me? See how you feel even after a 20-minute power nap.
17. Enjoy a detox bath. Get your soak on—your skin and stress levels will thank you.
18. Do a face mask. Glowing, hydrated skin awaits. Don't have a favorite yet? Check out our picks.
19. Revamp your skincare routine. Say good-bye to the complicated, 13-step routines of yore. If you haven't heard, skinimalism is in. Find a few products you love (a cleanser, facial oil, moisturizer, and SPF) and stick to the basics.
20. Breathe. How often do you breathe with intention? Take a few minutes to practice breathwork—this is how to start.
21. Build a stretching routine. Stretching is one of the best things you can do for your body. I prioritize stretching in the morning, the evening, and before and after every workout. Find a few stretches that feel particularly juicy and lean into the good vibes.
22. Sort through your clothes. While not entirely restorative if your closet is overflowing, tapping into your inner Marie Kondo can help you develop a more meaningful connection to the items you choose to keep. And of course, it makes getting dressed all the easier—and way more enjoyable. This is how to do a closet clean-out minus the meltdown.
23. Make a gratitude list. Sound cheesy? Trust, it's anything but. Try starting with just five things, activities, or people that fill your days with love and warmth. Speaking from personal experience, once you start, it's hard to stop.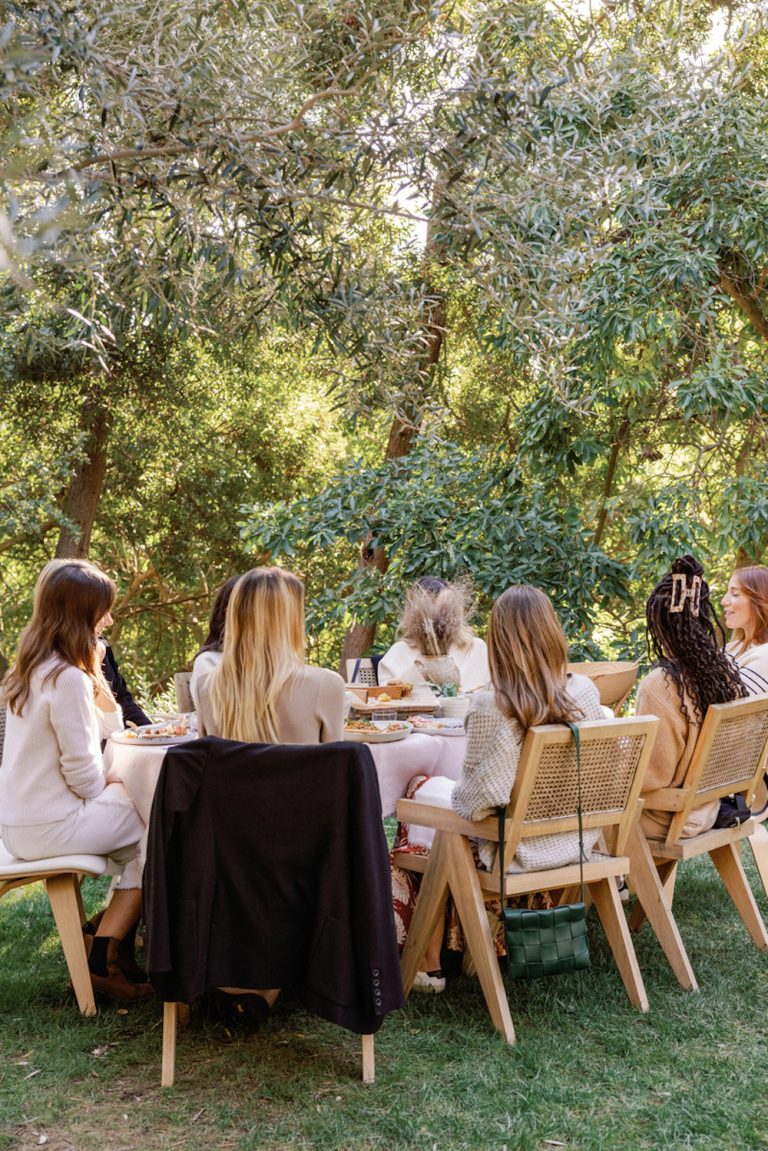 Something With Others
24. Call a friend. I've had countless conversations recently about how wonderful it is when someone you haven't spoken to in a while gives you a call. Whether it's a college friend, relative, or even a sibling, make the connection and pick up the phone. It's a move you'll never regret.
25. Take a walk. Walking groups are definitely trending—and for good reason. Not only is it great exercise, but getting outside and connecting with someone makes for a true trifecta of wellness.
26. Co-host a party. I love entertaining, and thankfully I've surrounded myself with friends who feel the same. Call a friend (see idea #24) and start planning. Between choosing a theme, setting a date, and creating a menu, this is one of the most productive boredom-busters ever.
27. Ask someone to grab coffee. That cute café you've been wanting to check out? I'll bet it's on your friend's radar, too. Send the text and meet up. Chatting over coffee is one of the easiest ways to get lost in conversation.
28. Do someone a favor. Do you have a mom friend who could use an afternoon off? Send her a text and tell her you'd love to babysit. Alternatively, brainstorm a few small, but significant ways you could support the people in your life and let them know you're here to help.
29. Plan a vacation with your partner. Dreaming up an inspiring or restful trip is a wonderful way to connect and continue to look forward to your future together.
30. Make a neighbor cookies. I shared a batch of my favorite pumpkin cookies with my neighbor back in the fall and we've been close ever since. While we may think making friends as an adult is complicated, sometimes the smallest gestures make all the difference.