I always find it encouraging to read about what other Christian couples say about their Marriages and any helpful tips they've learned over their lives together thus far. It's wonderful that there are celebrity Christian couples out there who are open and honest about their relationships and any tips they might have on keeping their Marriages strong. Here are just five of them and two quotes from each duo on their Marriages, amounting to a total of 10 tips you can apply to your own:
Candace says of her beloved Valeri.
Tip #2 Refine One Another:
"We've refined each other, which only happens through sifting out the ugly to get to the beautiful. And while I don't want the years to rush by, I'm looking forward to many more wrinkles and gray hair together." Candace says.
I can relate to Candace's sentiments: falling more in love is important, and in order to do this, it's essential to realize that your spouse will not stay the same as the person they were when you married them. They will grow and change, and so will you. And as you grow and change, focusing on loving all the different parts of your partner in life will strengthen your marriage instead of focusing on the parts that you perhaps don't like so much.
Refining one another is also a beautiful thought for your marriage journey: and it is the hard things in life that refine us. My husband and I have learned through deep difficulty that you will go through these hard things together when you're married, and they will either refine you or rip you apart. So this word picture of refining one another is key to a strong marriage.
2. Ree Drummond and Ladd Drummond
Tip #3 Touch Feet at Night:
"We always touch feet at night," Ree told People.com. "Even if one of us is a little bit miffed, or if someone's not feeling it, if our feet touch, I always know, 'Okay, it's all good.'"
Tip #4 Worship Together:
"Both Ladd and Ree are committed to their relationship with God and attending church—even when life gets hectic. 'This isn't the answer for everybody, but we go to church together every Sunday,' she told People. 'It's something that we do no matter what comes up. No matter how tired we are. I've seen the times that we've slipped away from that, and disaster is lurking in the bushes.'"
I love this idea of touching feet at night; my husband and I have tried it. I once suggested it after an argument when we would have preferred to turn our backs to one another, and it really does make a difference. Worshipping together can mean quite a few different things; my husband and I enjoy watching sermons together and listening to praise and worship music while working out or driving in the car. Make worshipping together a regular part of your day, not just a Sunday thing.
3. Denzel Washington and Pauletta Washington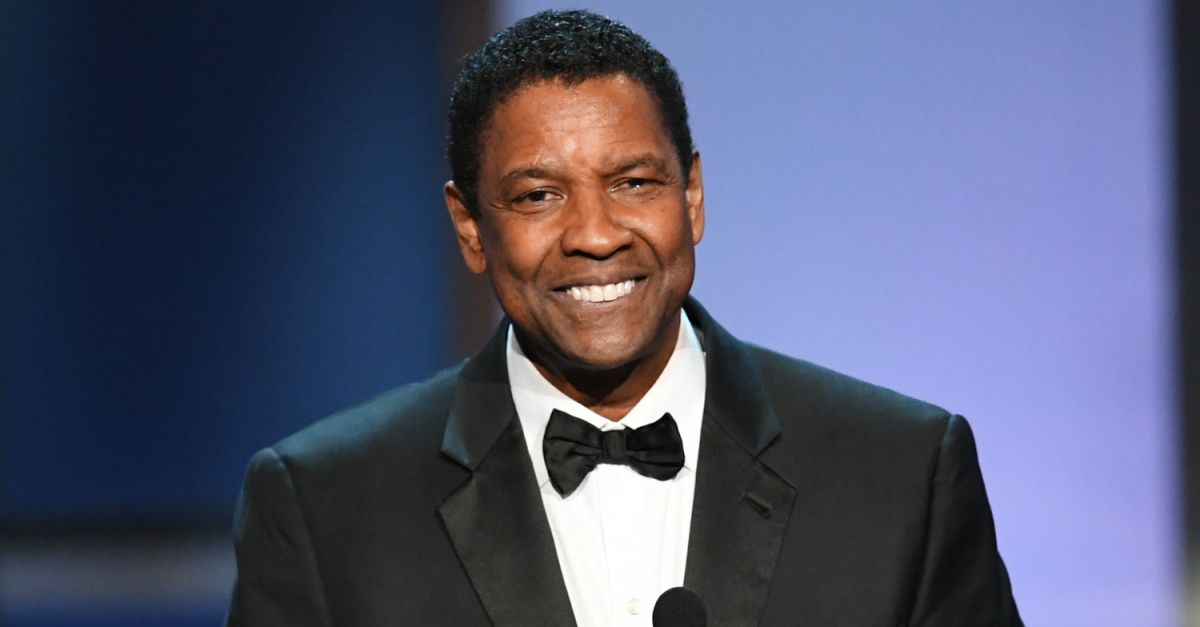 Photo credit: ©Getty Images/Kevin Winter/Staff
Tip #5 A Spiritual Foundation is Important
In regards to marriage, Denzel says:
"There is no secret to the perfect marriage. I have been married 27 years to Pauletta. Everybody has their ups and downs; we've had ours. It's hard work, you know. But we made a commitment. A spiritual foundation helps everything – marriage, work, peace of mind."
Tip # 6 Listen Twice as Much as You Speak
In a joking manner about listening to your spouse, Denzel says:
"I do what I'm told. I keep my mouth shut," the 63-year-old Academy Award winner jokingly told PEOPLE.
I love this mention from a celebrity of a spiritual foundation: this is not something we often hear. Many build their foundations on fortune and fame and things that will eventually crumble: so this was refreshing to me and so important for any Christian Marriage. Build on God's Word and His love. Everything else is secondary.
I also enjoy the sense of humor here because any good marriage needs a good sense of humor on both sides: I know there are many times my husband and I can relate to doing what the other person asks instead of starting an argument. And listening in marriage is key. Even when it's something you might not want to hear: listening will take you through all the ups and downs.
4. Mark Wahlberg and Rhea Durham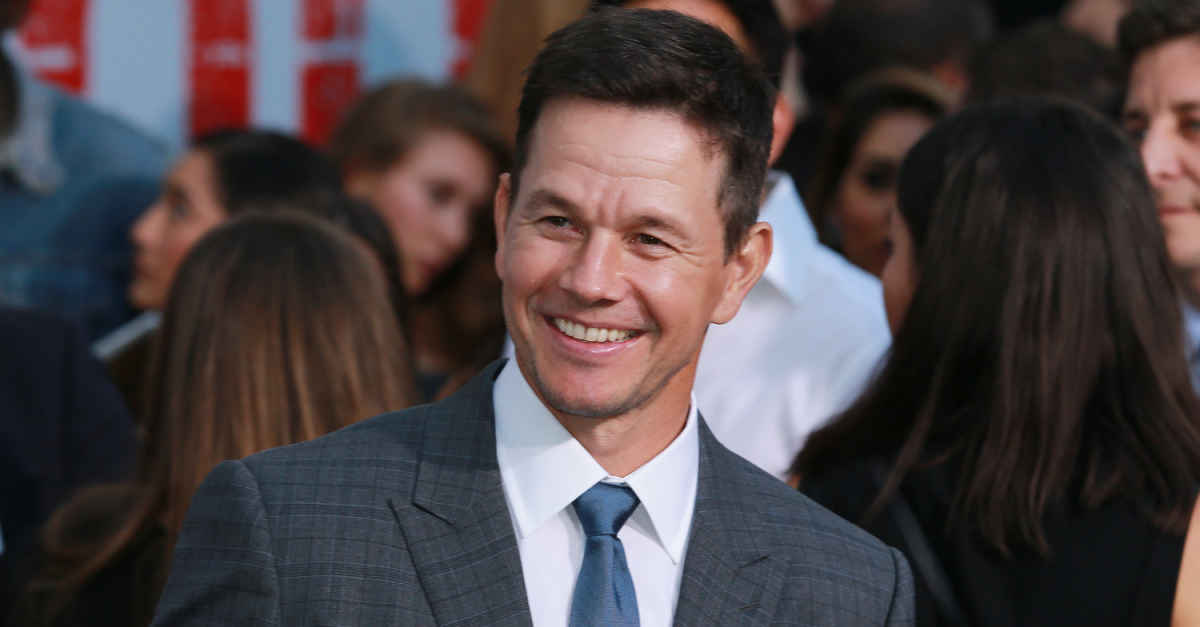 Photo credit: ©Getty Images/Leon Bennett/Stringer
Tip #7 Spend Quality Time Together
In regards to spending time with your spouse, Mark says:
"Spend quality time together," the actor, 44, told Us. "Really, that's what matters."
Tip #8 Be Best Friends
"Mark and Rhea keep their romance alive by being one another's best friends, and it is obviously working in their favor!"
Spending time together makes a world of difference but is often a challenge for modern couples: it becomes one of those things you need to commit to regardless of what comes up. We've had seasons in our marriage where we could only sneak 5 minutes together and seasons where we've had an entire day to ourselves. Don't focus on the amount of time: focus on the fact that all of it adds up, and all of your time spent together matters. And this coincides with being best friends: most of us want to spend time with our best friends, and the same should be true for our spouses.
5. Carrie Underwood and Mike Fisher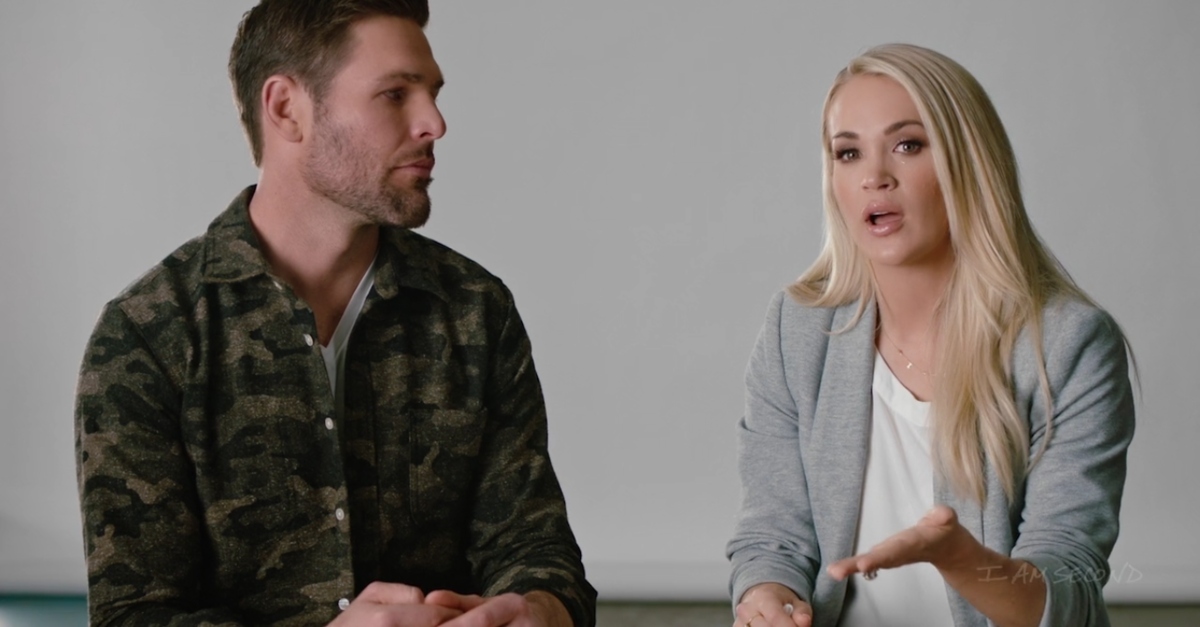 Photo credit: ©YouTube/I Am Second
Tip #9 Support One Another: Sacrifice and Compromise
In regards to her marriage, Carrie says:
"It's all about being supportive of one another. He's my best friend and we love our family; that's what it's all about. We sacrifice for each other and compromise for each other and do our best to spend as much time as we possibly have with each other."
Tip #10 Remember that God Brought You Together
"We know God brought us together and [we] trust his judgment," Carrie says.
Support, sacrifice, and compromise are all such important words when it comes to marriage. We can't always put ourselves first and expect to have a strong marriage: because we are looking out for the needs and wants of our spouse and not just our own like we did when we were single.
For me, this final tip was the most important tip of all: Remembering that God brought my spouse and me together.
This is so important, especially when times are tough. It can often be so hard to see past our current situation, but when we step back and look at the picture of our marriage as a whole, instead of focusing on the hard things, we can see a much clearer picture of God's plan for our relationship.
The beautiful thing about marriage is that we don't go through the hard things alone: we have someone who walks physically beside us. Sometimes we will need to comfort and support our spouse, and other times they will need to comfort and support us.
Marriage is also a picture of our relationship with God and His unconditional love for us. He doesn't fall out of love with us, and although there is no perfect human relationship: We have a God of perfect love who always wants and desires what's best for us.
Photo credit: ©Getty Images/Rick Diamond/Staff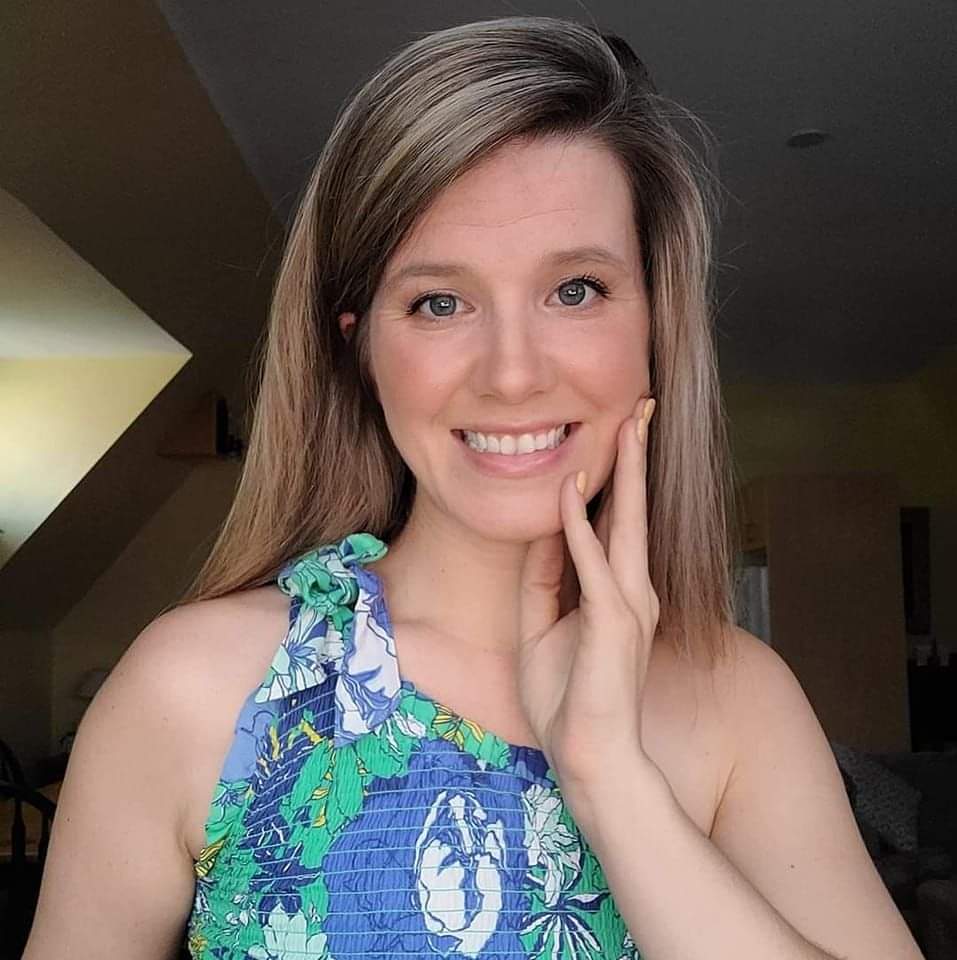 Kali Dawson graduated from St. Thomas University with a B.A. in English and a Minor in Journalism and Communications. She is a School Teacher, Pilates Instructor, and Mama of two young children and a beautiful 2020 baby. She is married to her real-life Superhero. When she's not holding small hands or looking for raised hands you will find her writing fervently about faith and family. To read more, you can find her on Facebook at Faith, Family, Freelance.