Mother's Day is a wonderful time to honor women who matter in our lives. It's a chance to tell those who have invested in your life "thank you," but it's not an easy day for many. While many love the chance to lift up their mothers, for others, it can be a painful reminder of how things are not as they should be in this hugely important relationship. For mothers with children who have lost their way, it can be a time of grieving and a reminder of the hole that lives in your heart every day of the year. It can be tough for children whose mothers have walked away to say kind words about mothers when your own has hurt you so deeply.
It's easy to want to gloss over the complexities of this special day. We all want to avoid painful conversations; it's just a part of how we were made. But we must leave space for us all to process whatever emotions Mother's Day conjures up, both good and bad. For those of us excited to honor our cherished mothers, we need to ensure that we aren't sharing our joy so loudly that we don't hear the grief that others may be carrying alongside us.
Here are some ideas on how to graciously walk through this Mother's Day even when things are not as they should be:
1. Share Your Story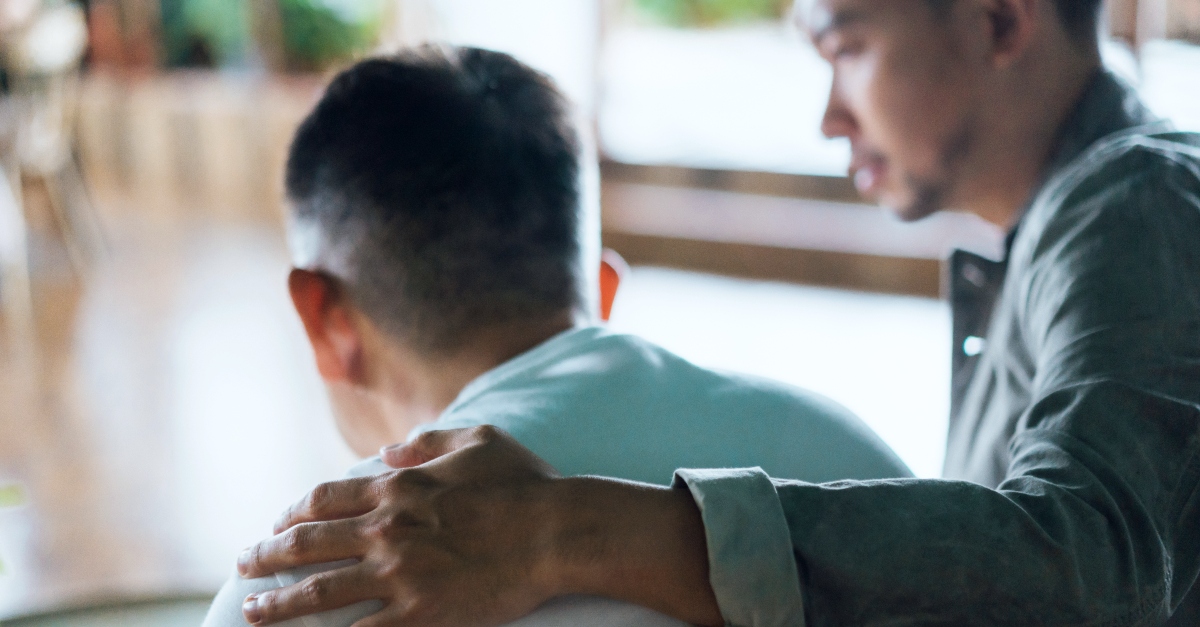 Photo Credit: ©iStock/Getty Images Plus/AsiaVision
If this is a tough moment for you, share your story with someone you love. Don't walk through this spring holiday alone feeling like the only person stuck without a child or mother to dote on. Others can empathize or maybe are processing their own grief. Your honesty can open the door for others to feel safe in sharing their struggles this year.
The enemy wants to isolate us in our despair, leading to further negativity and sadness. Sharing the burden you may be carrying when it comes to your mother or children lightens the load. It makes space for relief and even joy amid this loss. If you don't have a trusted friend to share your burden with, consider finding a counselor to help you wade through the loss you have experienced as this vital relationship struggles. We need each other and were not made to shoulder the weight of brokenness alone!
2. Pray Over Your Relationship
Sometimes we experience losses in our lives that feel so big we just don't know how or what we could ever do to mend them. These are the times we need God on our side more than ever. If your child has walked away and found themselves trapped in a dark lifestyle, dedicate Mother's Day to praying over their lives. God is the only one with the ultimate power to break the chains of sin and death that want to steal from our lives.
If you have lost touch with your mother or have experienced tension in your relationship, pray that God will build a bridge between you and your Mother. Pray that forgiveness and new, more healthy patterns can be created between you. Ask God to restore the lost connection and heal the wounds that linger in your hearts.
3. Reach Out in One Small Way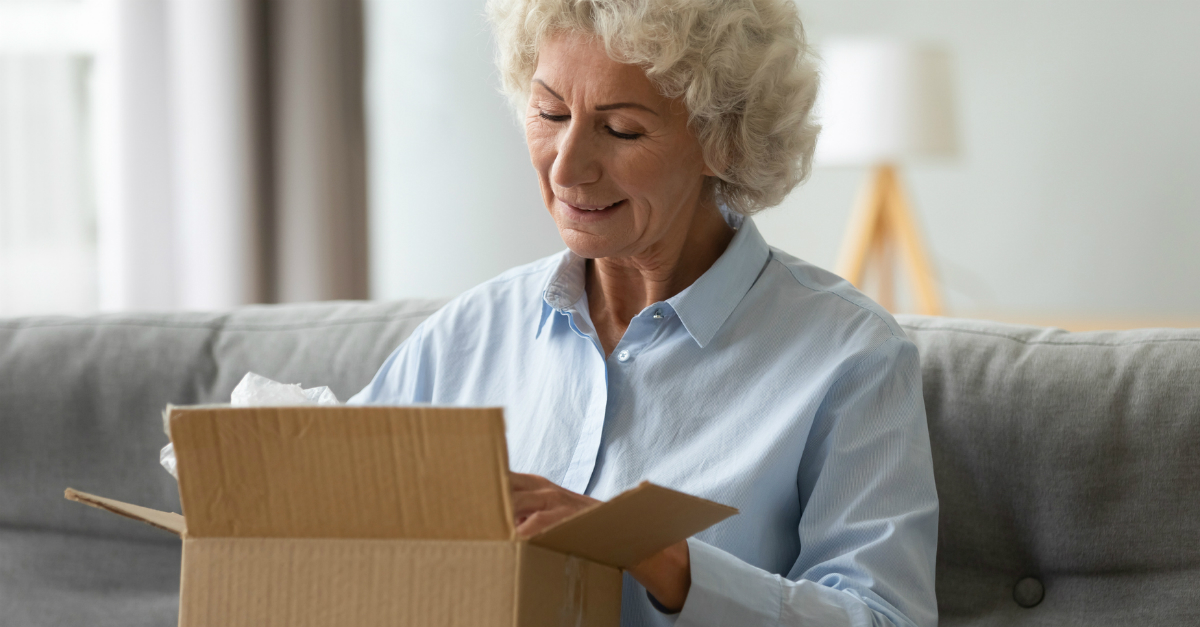 Photo credit: ©GettyImages/fizkes
If tension and hurt keep you from being together as a family, choose one small way to extend an olive branch of peace to your estranged loved ones. It could be a note expressing that you are thinking about them. A small gift to love on them with your generosity. You could invite them to spend a limited time together to test the waters, such as a short brunch. Post an honoring photo of your Mom or children on social media for Mother's Day. Think of something that feels safe and kind that you can do to reach out.
4. Set Healthy Boundaries
Maybe you feel like there is no way around being with a destructive parent or child and dread the time spent together. You should not put yourself in harm's way. You must establish healthy boundaries to protect your heart and mind when there has been abuse, neglect, or other trauma. Don't feel that you have to say yes to every invite. Find ways to express your need for love and respect in your relationship. Consult trusted friends, mentors, and counselors to determine what is healthy and safe in your situation.
5. Avoid Comparison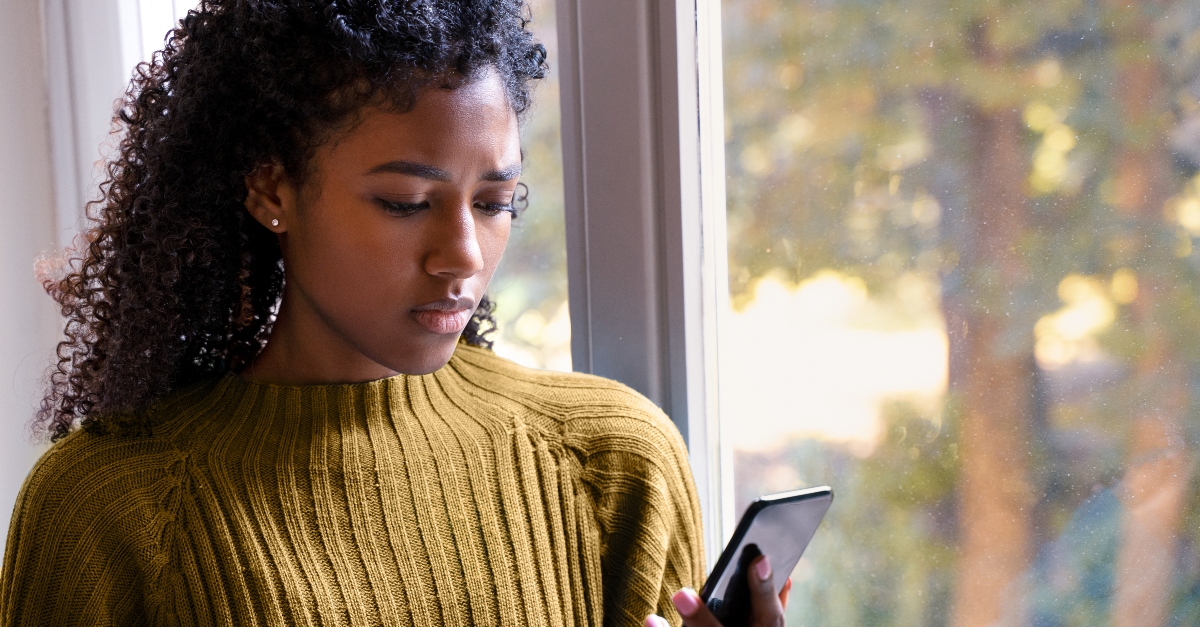 Photo Credit: ©iStock/Getty Images Plus/tommaso79
It's so hard not to watch friends' beautiful posts and start comparing ourselves to others. Discouragement, bitterness, and discontentment can grow in our hearts when we compare our situations to the images others share with the world. Each person's story is different. God is always at work in the details of our lives. It's dangerous to say I wish my life was different or better in a certain way to match up with others. We each carry different burdens, and God uses the trials in our lives to grow us up in His love. Don't let the lies of a coveting heart trip you up this Mother's Day.
Strained relationships can be a heavy burden to carry in our lives. May you find the peace of God that surpasses all understanding, along with his gracious wisdom, as you walk through this challenging circumstance. We serve a miracle-working God, and there is no circumstance beyond his ability to repair and restore. He is working even when we don't see it. May he do what only he can do on your behalf.
Photo credit: ©Getty Images/fizkes
---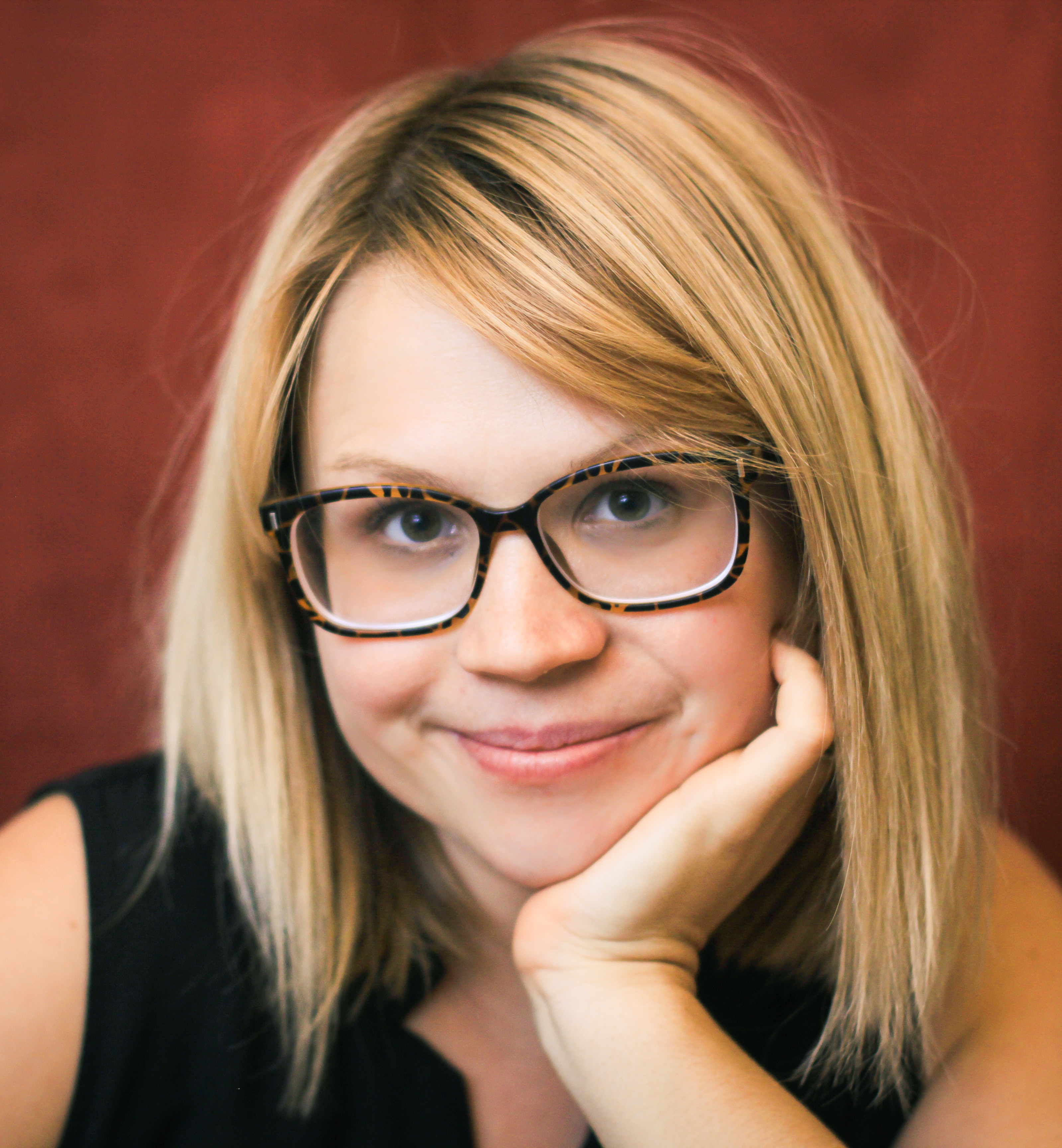 Amanda Idleman is a writer whose passion is to encourage others to live joyfully. She writes devotions for My Daily Bible Verse Devotional and Podcast, Crosswalk Couples Devotional, the Daily Devotional App, she has work published with Her View from Home, on the MOPS Blog, and is a regular contributor for Crosswalk.com. You can find out more about Amanda on her Facebook Page or follow her on Instagram.