Marriage is the ultimate covenant between two people. When two people are joined in marriage, they vow to love, honor, and cherish each other through the best and worst of circumstances for the rest of their lives.
Not only is marriage God's plan for his people but also marriages are to reflect the love of Christ and the church. Marriage is also the place where people see us at our worst. When we have unprocessed trauma and pain in our lives, the person we take it out on the most is our spouses.
This can cause our marriage to break down, and both parties stop thinking about each other and start focusing on themselves. The unmet needs and desires they have in marriage, which are not met, result in partners being angry and sometimes bitter.
But there's still hope. When two people ask God for his help and obey his commands, even the most broken marriage can be mended.
As Christians, it is more important than ever to be praying for people's marriages, especially for those who are going through a difficult season.
Here are six prayers for a broken marriage:
1. Father, Heal Us
One of the most important aspects of a healthy marriage is that both parties work on healing anything that hinders their emotional, mental, and physical well-being. Any emotional wounds that someone has can infect both the person's abundant life and also the people around them.
It is difficult to be around two people who are constantly fighting or, worse, assassinating each other 's character. To combat this problem, spend some time alone with God. Ask him to show you any areas of your life where you are not healed.
If unhealed trauma results, and you need to forgive someone, forgive them. If brokenness means you're in conflict with someone, do your best to settle the conflict. Nip conflict in the bud as soon as possible.
Ask God to keep healing old wounds until they're completely healed. Psalm 34:18 says, "The Lord is close to the brokenhearted and saves those who are crushed in spirit."
2. Father, Speak to Us
Many marriages are broken because they don't hear from God regularly. When a person becomes a Christian, they yield their lives to God. This means they allow him to direct their steps when it comes to their future spouse, their career, and everything in between.
God's will is not for divorce but rather wholeness and healing. Although we should not look to our spouses to fill our lives with happiness, God does want us to work together in marriage to exemplify his joy in our lives.
After asking him to heal old wounds, ask him if there's anything specific, he wants to tell you. The holy spirit dwelling within you wants to speak to us. He yearns to be in fellowship with us. This includes him telling us things that are for our education, comfort, and encouragement.
3. Father, Forgive Us
It is easy in a marriage to place blame on the other. Adam blamed Eve after they fell victim to the serpent's evil ways. Since the beginning of time, people have wanted to place blame and make things someone else's fault.
Yet, when we analyze our relationships, we often find we are just as guilty as the other party. Take the time to forgive your spouse for whatever they've done. This may take months or even years.
That's okay. Forgiveness is a process; people often want to skip the process because it's hard work. Forgiveness is hard; so was Jesus' death on the cross. He died for us to live a life of freedom. That is the impetus to forgive our spouses.
Additionally, sometimes the person we can't forgive is ourselves. Despite the reality that Jesus' blood covers all our sins, we often want to hold on to our grievous behavior as a spiritual penance so that we can earn God's forgiveness.
But God's forgiveness came when Jesus died on the cross. We can live in freedom and ask God to forgive us, knowing that he is just and will forgive all our sins, even the ones we think are too horrible for God.
4. Father, Help Us Reflect You
Both partners in a marriage mirror the love of Christ for the church. Each person reflects Jesus. The best way we demonstrate our adoration for God is if we honor the marriage covenant. It is difficult to mirror Christ in a relationship where unmet expectations and trauma abound.
This is especially true if there is emotional or mental abuse within the relationship. The best thing we can do is seek help from professionals who can help us work through our issues so we can be the best spouse we can be.
5. Father, Give Us Peace
Scripture says, "As long as it stands with you, a little peace with everyone" (Romans 12:18). Although reconciliation may not be possible in every relationship, we should both strive to make sure that happens.
Peace may not be possible in every situation, but peace is what gives us the freedom to live a life secure in our identity as God's child.
Peace is not necessarily just the absence of fear, but rather it is the contentment of knowing that Christ is in control of each situation and he wants what's best for his children.
Proverbs 3:5-6 says, "Trust in the Lord with all your heart and lean not on your own understanding; in all your ways submit to him, and he will make your paths straight."
Sometimes God's will is beyond our comprehension. But it is not our job to figure out what God's will is. Our job is to simply trust him and know he will act on our behalf.
We can take comfort knowing God is in control and that we don't have to figure out every situation to rather just yield to him.
6. Father, Help Us to Love as You Love Us
God loves us unconditionally. But we love others with conditions. Jesus sees people through the lens of sinners in need of a savior. He came to show all the world would have hope in him.
As humans, however, we place expectations on people, and when they hurt us, we are apt to cut them off or spend no time with them.
We see people through the lens of our past pain and feel the spirit, but God, who's forgiven all sins, has already paid the penalty for our sins. He lives in the security of knowing that the wages of sin is death, but Jesus paid that debt in full.
If we could learn to be more like Jesus, we would see people through the lens of love and forgiveness. When we believe we are fully loved, fully forgiven, and that God loves us no matter what, we are more apt to see others in the same light.
This helps us more easily forgive people and love them just as Christ loves us. In our own humanity, however, that can be difficult. We must anchor our lives to Scripture and live as people fully loved. When we can do that, we can forgive and love others the same way.
If you are having difficulty in your marriage, reach out to a friend, pastor, or other leader who can help you sort out the issue. Make sure it is not someone we'll see things with bias but rather someone who can look at it objectively.
Take their advice and do the hard work it takes to turn your marriage around. There is no sin that has not been covered fully by Christ, including your marriage. Let God be your guide, and allow him to transform both you and your spouse from the inside out.
For further reading:
a-troubled-marriage.html">Prayer for a Troubled Marriage
51 Marriage Prayers and Prompts to Pray Over Your Relationship
How Can Believing in Soulmates Ultimately Ruin Your Marriage?
Photo Credit: ©iStock/Getty Images Plus/Prostock-Studio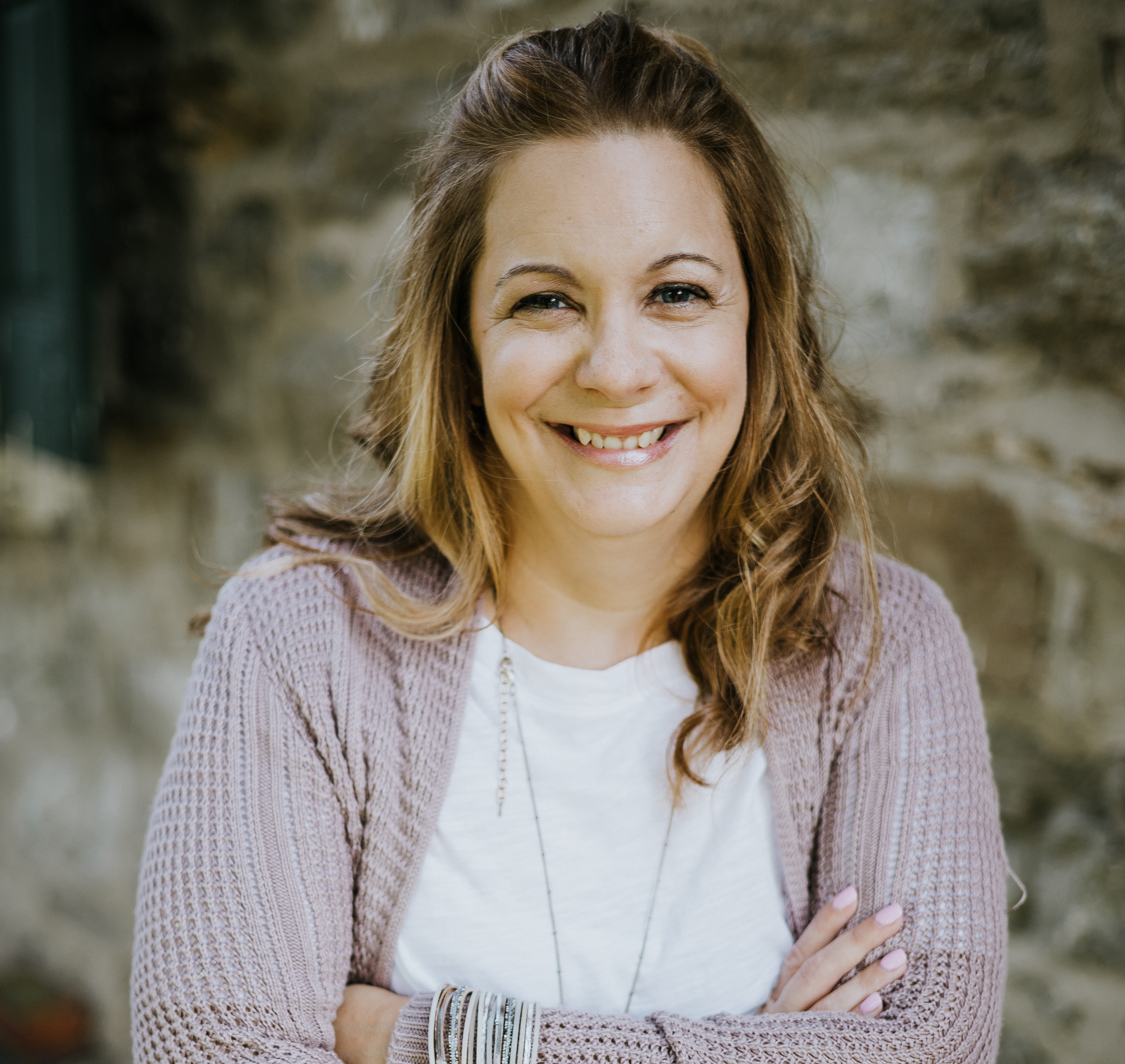 Michelle S. Lazurek is a multi-genre award-winning author, speaker, pastor's wife, and mother. She is a literary agent for Wordwise Media Services and a certified writing coach. Her new children's book Who God Wants Me to Be encourages girls to discover God's plan for their careers. When not working, she enjoys sipping a Starbucks latte, collecting 80s memorabilia, and spending time with her family and her crazy dog. For more info, please visit her website www.michellelazurek.com.
This article originally appeared on Christianity.com. For more faith-building resources, visit
Christianity.com.