Marriage is tremendously gratifying but obviously a tedious developmental journey. The road to developing a deep connection and mutual understanding is fraught with stumbling blocks, and achieving a careful balance between our unique needs and our partner's objectives sometimes demands tremendous work. Throughout my personal journey in marriage, I've realized that accepting the concept of dependency is the key to growing together as a pair. While it is easy to concentrate simply on our individual wants, we must also acknowledge that our partner's wants matter. Recognizing the presence of our spouse enriches our individual journeys as we lay the groundwork for a relationship based on shared development and collective resilience.
However, when we embark on this journey, we face several obstacles that threaten to impede our progress. Communication, or rather, its absence, is often a powerful enemy of relationship growth. We bridge the gap between our emotions and heads through open and honest communication rich with empathy and active listening. When we have healthy communication with our spouse, our words, delivered with purpose and compassion, have the potential to heal wounds, clear up misconceptions, and create deep understanding. We build bridges via good communication that allows us to navigate the tumultuous waves of life hand in hand, reinforced by a deep connection.
The quest for progress needs the fortitude to address our weaknesses and anxieties since genuine power is found in these times of vulnerability. Even though we are a couple, each carries a distinct trait of fear, past hurts, and firmly held beliefs. But we create an atmosphere for development in the relationship by building a safe place inside our union that is free of judgment and adorned with compassion. We establish a culture of acceptance, support, and development by accepting vulnerability in ourselves and our partners, which drives us forward on our shared path.
Prayer and Worship
Prayer and worship are pillars of strength in a Christian couple's relationship. Prayer and worship are essential because they serve as holy channels for you and your spouse to speak with God, seek His counsel, and develop the spiritual link that connects your hearts and souls. Worship becomes the symphony that uplifts your spirits and connects your souls with God; prayer is how we communicate with Him. As a couple, you pour out your souls in prayer, exposing your joys, worries, hopes, and challenges to the One who listens with boundless compassion and understanding. Prayer becomes a hallowed area for you to seek direction, find consolation in times of adversity, and show thanks for the benefits that come your way. You align your wishes and intentions with God's will via prayer, allowing Him to guide your choices and actions.
Worship, similarly, creates a harmonic beat that vibrates throughout the couple's souls, linking them to something higher than themselves. They sing praise songs in worship, their emotions overflowing with thankfulness and devotion for the love and grace given to them. When accepted as fundamental components of a Christian couple's relationship, prayer and worship will help to build unity and spiritual connection. The couple gives testimony to one another's goals and dreams by praying together and interceding on their behalf before the throne of grace. They receive comfort and encouragement in knowing that their partner's prayers support and elevate them and that their emotions and needs are in God's loving hands. Similarly, worshiping together unites their souls, enabling them to feel the transformational power of God's presence as their voices mingle in songs of respect and wonder.
Communication and Conflict Resolution
Effective communication and conflict resolution are critical foundations in a Christian couple's relationship, allowing them to traverse the ebbs and flows of their journey with grace, compassion, and understanding. As couples, we experience the transforming power of open discussion, active listening, and the direction of their religion in resolving problems and promoting deeper connection through the lessons we learn and the progress we achieve. Though communication breakdowns, misunderstandings, and opposing viewpoints threatened to tear the fabric of our relationship, our unwavering faith in Christ teaches us to approach these challenges with humility, empathy, and a genuine desire to understand one another.
Active listening has been one of the most vital things my wife and I have learned. It's easy to slip into the trap of merely hearing words these days rather than genuinely listening to our partner's heart. We have chosen to open the channels of greater understanding and empathy by actively putting aside distractions, providing full attention, and attempting to absorb the emotions underlying the words said. We value each other's points of view, validate each other's feelings, and create an environment of trust and safety in which honest dialogue can develop.
Grace and Forgiveness
With its transforming power to heal hurts, bring about peace, and build the basis of love and devotion, forgiveness is crucial to the sacred tie of marriage. Colossians 3:13 urges us to 
"Make allowance for each other's faults, and forgive anyone who offends you. Remember, the Lord forgave you, so you must forgive others.." 
Through this divine direction, we understand forgiveness is a mirror of God's unfailing love and compassion for us rather than being based on our partner's behavior. We follow in the footsteps of Christ, who offered His forgiveness to everyone who sought after His grace by embracing forgiveness.
Forgiveness relieves us of the weight of sorrow, anger, and resentment that may corrupt our hearts and weaken the foundation of our bond. When we forgive, we let go of the hurt and reach out in the spirit of reconciliation, restoring, and healing to our union. We are endowed with a spirit of harmony and compassion when we learn to forgive. It makes room for development, understanding, and commitment. The road to forgiveness isn't always smooth. It calls for vulnerability, humility, and a readiness to face our own failings and show our partner compassion. We find encouragement in Ephesians 4:32, which says, 
"Instead, be kind to each other, tenderhearted, forgiving one another, just as God through Christ has forgiven you."
This heavenly guidance gives us comfort and motivation to develop a gentle and tenderhearted attitude, creating a conducive atmosphere for forgiveness. A marriage based on forgiveness, resiliency, and enduring love is possible when we embrace forgiveness because it creates a place where our past errors do not determine our present. It also allows God's grace to thrive and have the transforming power it deserves.
Growth and Purpose
Christian couples journey together beyond romantic love to a shared commitment that fosters and encourages mutual development. We begin a holy effort to raise and empower one another, realizing our unique callings and desires are connected with God's bigger purpose for our lives. Ephesians 4:16 says, 
" He makes the whole body fit together perfectly. As each part does its own special work, it helps the other parts grow, so that the whole body is healthy and growing and full of love.." 
Support and encouragement for each other are essential for individual development and our joint pursuit of God's purpose. Mutual love, support, and understanding are essential to progress, and it depends on them. Our relationship develops into a loving space where people may share their aspirations, appreciate their abilities, and find their purpose. We help one another pursue personal progress by appreciating the talents and interests that God has given each of us. We also provide a steady presence and support as we follow our particular callings. As we embark on this path of encouraging each other's development and purpose, we are motivated by Proverbs 27:17, which says,
 "As iron sharpens iron so a friend sharpens a friend."
This helps us understand our union's transformational power in developing and honing one another's character, abilities, and spiritual journey. By pushing and supporting one another to achieve our individual potential while being led by God's unwavering love and grace, we become each other's growth-promoting catalyst. My wife and I encourage and support one another as Christian spouses, reminding one another of God's promises and fostering spiritual practices and routines that feed our spirits. Together, we pray, asking for heavenly wisdom and direction. Through prayer, we are endowed with the power to overcome challenges, discernment during times of ambiguity, and a closer connection with the source of all knowledge and meaning.
When married couples assist and encourage one another, they connect their lives with the bigger purpose and plan God has for them as they travel down this shared path together, enjoying the divine symphony of development, meaning, and love.
Photo Credit: ©Getty Images/Vasil Dimitrov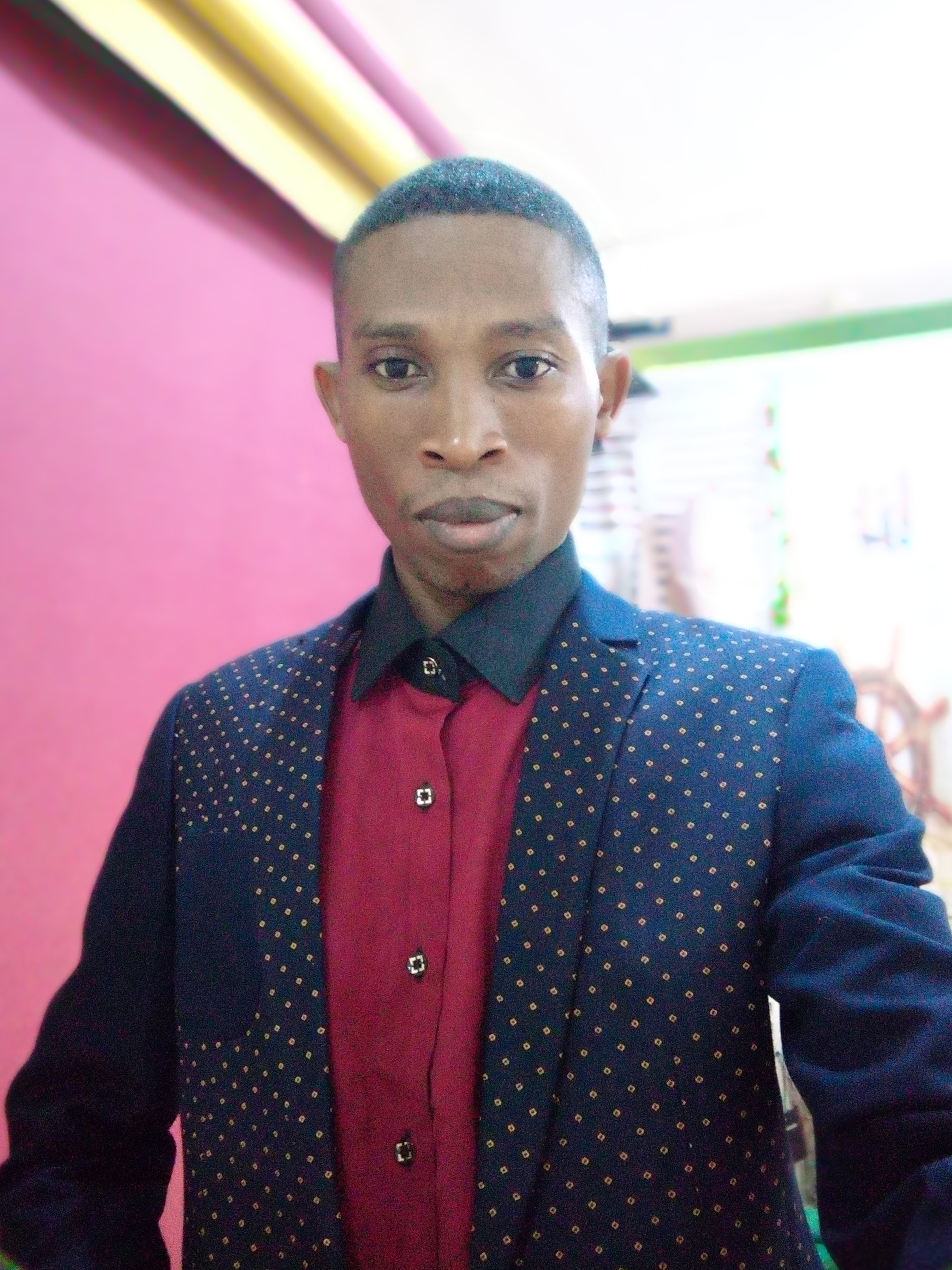 Emmanuel Abimbola is a creative freelance writer, blogger, and web designer. He is a devout Christian with an uncompromising faith who hails from Ondo State in Nigeria, West Africa. As a lover of kids, Emmanuel runs a small elementary school in Arigidi, Nigeria.