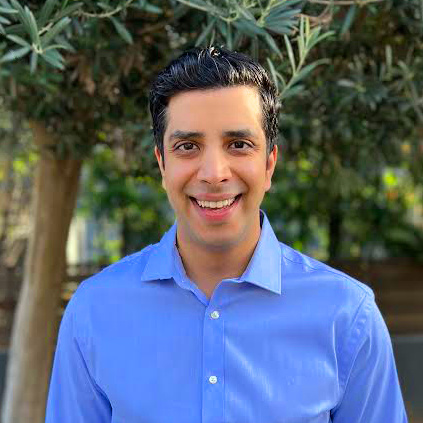 The shortage of physicians in America is a growing concern, with serious consequences for our nation's hospitals. The Association of American Medical Colleges (AAMC) estimates a shortage of between 21,000 and 77,100 non-primary care physicians by 2034, including surgical and other medical specialists. Already, 50% of hospitals are short coverage for three or more specialties, and 90% are short at least one. Half of the nation's hospitals ended 2022 in the red, and for many Americans, getting access to physician services is becoming increasingly difficult.
Virtual Care's Potential
On the surface, virtual care is poised to solve the problem. With telehealth, we have the ability to mitigate the growing challenges of local staffing. Physicians can see and treat patients, regardless of their geographic location. Additionally, we can save precious physician time by removing the need to commute long distances or sit in traffic to get to the beside. 
But a deeper look at the digital healthcare landscape reveals a problem. 
While the health tech industry has found tremendous success over the past few years with consumer-centric healthcare innovations (last year the global market for wearables alone exceeded $61B), our industry has been less successful in developing the tools for seamlessly integrated, digitally enabled care for hospitals and health systems. 
If you attended this year's VIVE conference, you know that there are literally hundreds of start-ups dedicating themselves to solving this problem. Hospitals themselves are investing in tech more than ever before, with an average of $7.76M annually. Yet solutions often fall short of their expected impact on addressing the most important problems facing healthcare providers today. While interoperability has been top of mind for our industry for quite some time, providers are still burdened with having to adapt to an ever-changing technology landscape that complicates their ability to practice medicine. Health tech has often increased complexity instead of reducing it, and as a result, we're contributing to the problem instead of solving it.
Digital Fatigue Increases Burnout
Take EHRs for example. A report published by NIH in 2022 identified six causes of physician burnout related to the use of EHRs: documentation and related tasks, poor design, workload, overtime work, inbox alerts, and alert fatigue. The study went on to identify the impact of this burnout: lower-quality care, career dissatisfaction, and turnover among others. And an earlier NIH study found that physicians who used more EHR features and functions felt more time pressure and experienced significantly more burnout, dissatisfaction, and intent to leave medicine.
In many cases, telehealth point solutions have merely added to the digital fatigue. According to a McKinsey report last year, only 36% of physicians agree that telehealth is more convenient for providers than in-person care.  Frustrations cited by physicians included multiple logins and disparate systems, poor integration with electronic health records, and audio-visual failures during encounters. The pandemic drove hospitals to incorporate virtual care into their staffing models without running pilot programs, issuing an RFP, or following other standard procurement practices. While these point solutions addressed critical needs during the pandemic, the rushed adoption and implementation may be inadvertently contributing to provider burnout today.
What Health Tech Should Do 
Those of us building health tech solutions, especially those of us focused on supporting hospitals, need to take responsibility and do our part. We have the expertise to make a difference in the day-to-day physician experience by reducing burnout with technology that makes practicing medicine more efficient, more productive, and more enjoyable. We can do this by committing to: 
Build solutions with interoperability in mind from the foundation. This means standard data models and robust API endpoints to systems that work seamlessly together and remove reliance on users to bridge integration gaps. This means truly living up to some of the legislation that has been passed, not addressing it with superficial compliance.
Design with a focus on the remote physician as a first-class user. While this may sound obvious, more and more systems are designed with administrators as the primary audience because they make purchasing decisions.
Create solutions that can scale everywhere, from the smallest critical access hospital to the largest health system, by ensuring systems are highly configurable and scalable with a low up-front investment. Right now, most software companies have decided to ignore a large portion of hospitals because only the largest health systems can afford ballooning implementation costs and large capital purchase requirements.  At the same time, the largest opportunities are often inverse, with rural and community hospitals struggling the most with staffing shortages and poorly integrated technology.
Hospital and Health System Leaders Play a Vital Role 
Change at scale is not possible without leadership buy-in and support. Leaders must prioritize solving technology problems and address overly complex legacy platforms, disparate point solutions, and the consequent burden on providers by agreeing to:
Implement technology that simplifies the provider experience without leading to a proliferation of narrowly-focused, disconnected solutions. Demand reliable integrations and eliminate overly complex tool sets that place an additional burden on physicians
Adjust care delivery workflows to support both in-person and remote providers in a way that supports collaboration and builds trust over time. In-person teams need to adjust how they communicate to fully utilize the digital platforms that enable remote collaboration. 
Focus success criteria for new technologies around patient and financial outcomes, not utilization and adoption. Investing early in the ability to measure the lagging metrics that drive the adoption of virtual care platforms in the first place is important to appropriately assess and continuously improve program health. 
Find partners that are aligned with your goals and are willing to hold themselves accountable for your success. 
The physician shortage may be coming, but technology gives us the potential to solve this problem if we all commit to doing our part. 
---
About Nijay Patel
Passionate about achieving the full potential of digitally enabled healthcare, Nijay Patel serves as Chief Technology Officer for AmplifyMD where he leads R&D for the company's groundbreaking virtual care platform. Nijay began his career at Epic, and most recently served as SVP of Product for Redox Engine. He earned his degree in Biophysics with a focus on Computational Biology from Johns Hopkins University.
---
References
https://www.ama-assn.org/practice-management/sustainability/doctor-shortages-are-here-and-they-ll-get-worse-if-we-don-t-act
https://www.definitivehc.com/resources/healthcare-insights/average-it-expenses-us-hospitals#:~:text=Based%20on%202020%20data%20from,a%20hospital's%20total%20operating%20expense.
https://www.ncbi.nlm.nih.gov/pmc/articles/PMC10134123/
https://www.mckinsey.com/industries/healthcare/our-insights/patients-love-telehealth-physicians-are-not-so-sure