Roundup summary of recent digital health strategic partnerships:
HealthJoy, Teladoc Health Launch Virtual Primary Care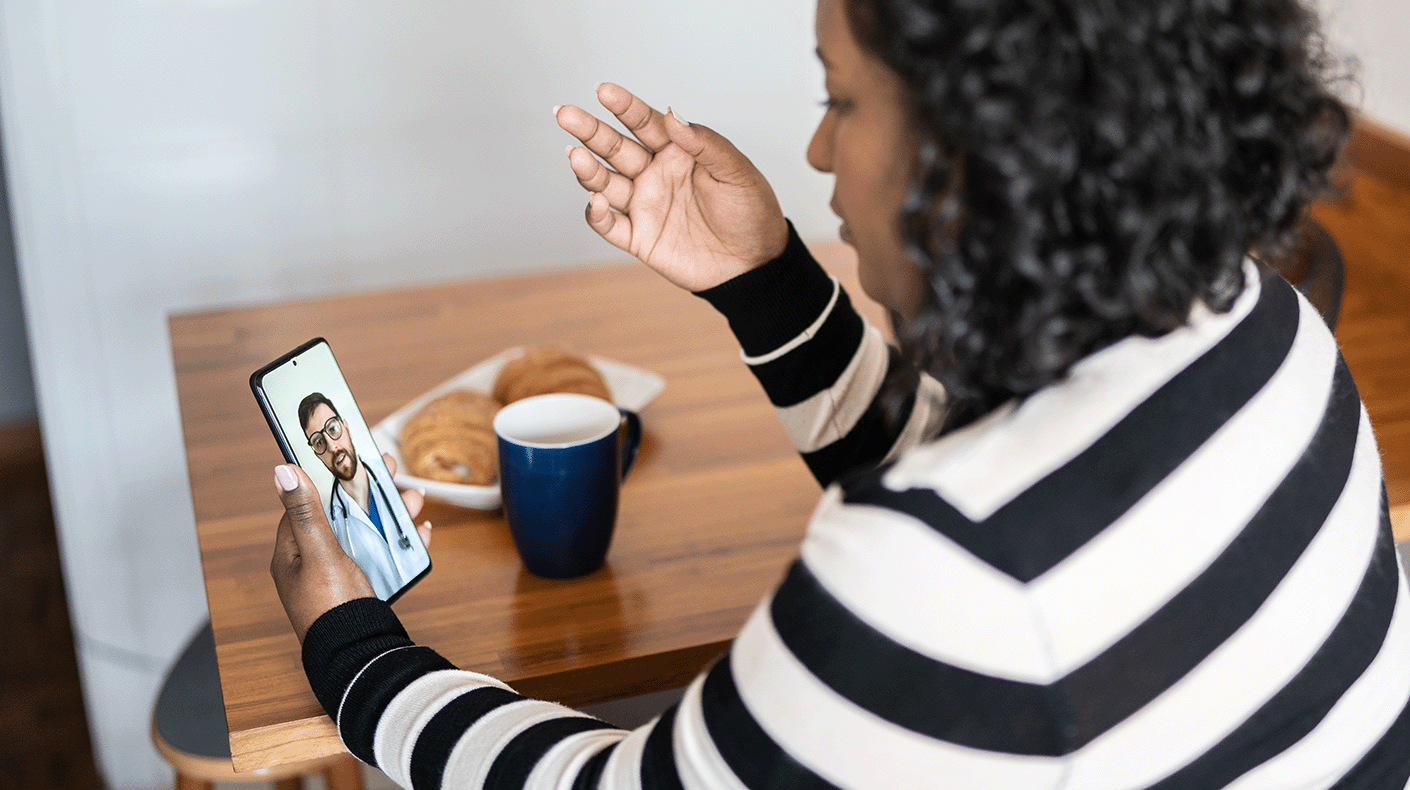 HealthJoy, a benefits navigation platform that amplifies employer benefit strategies expands its partnership with Teladoc Health to introduce virtual primary care. HealthJoy Virtual Primary Care, powered by Teladoc Health, provides a fully integrated primary care experience that supports members throughout their entire healthcare journey. The solution will further enhance HealthJoy's comprehensive suite of virtual care offerings that already includes adult and adolescent mental health, chronic care management, dermatology, employee assistance program services, musculoskeletal therapy, nutrition, tobacco cessation, and urgent care.
Lifesum and ŌURA Partner to Connect Nutrition and Sleep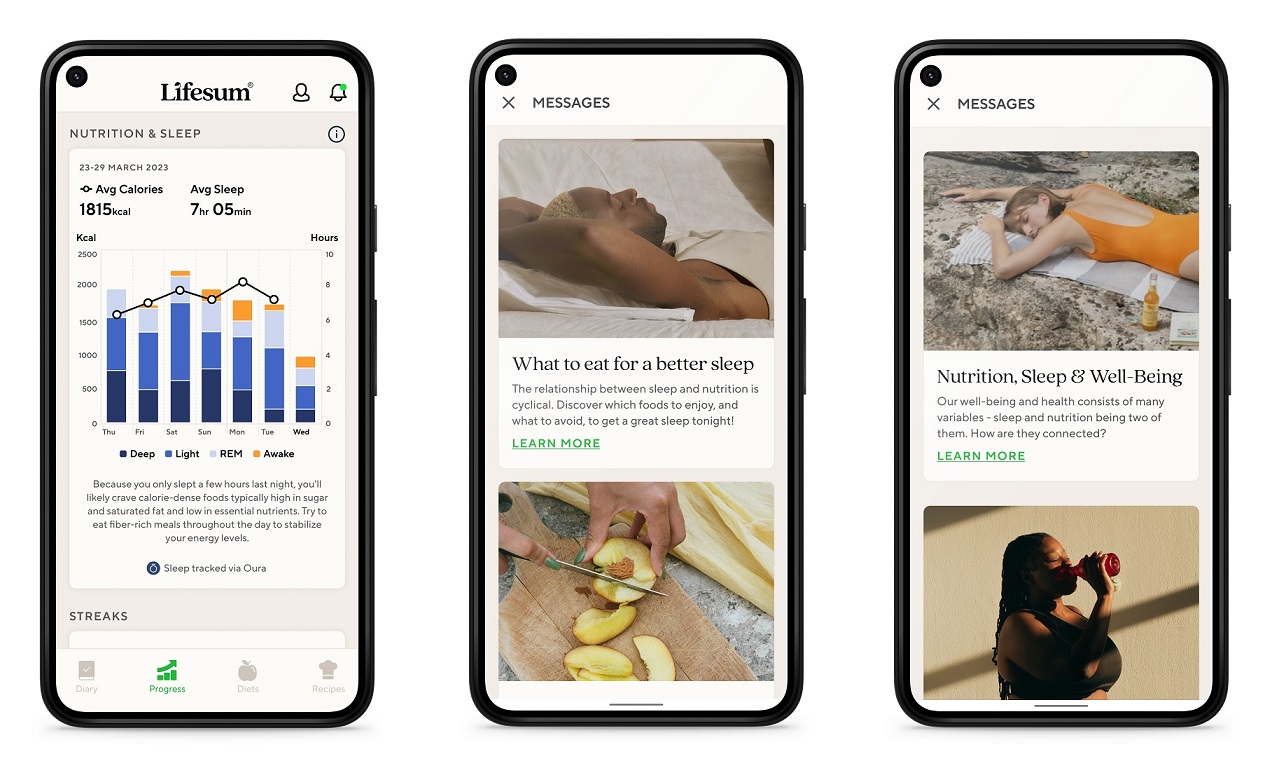 Lifesum, the leading global healthy eating platform, has unveiled a sleep tracking feature in partnership with ŌURA, the company behind the smart ring that delivers personalized health data, insights, and daily guidance, which will allow its users to understand how their dietary choices impact their sleep patterns—and vice versa. The partnership will build on their integration of Health Connect by Android to give Lifesum users another important layer of health data to track. The sleep tracker function will be offered to Lifesum Android users who opt in to the open beta, and the company will roll out the service to all Android users in the coming weeks.
Neuronic and Santa Clara University Partner to Develop Next-Gen Neurotech for Photobiomodulation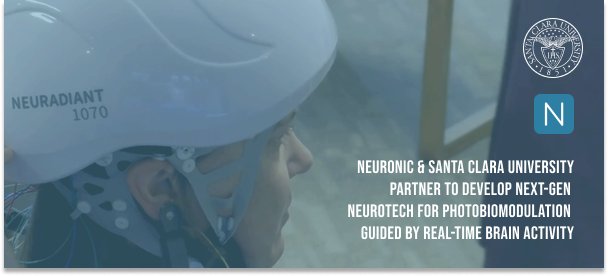 Neuronic, a multi-national company focused on light therapy technology, and Santa Clara University (SCU) in Silicon Valley announced a partnership to develop a research project to study photobiomodulation (PBM) guided by real-time brain activity, which will be led by Dr. Julia A. Scott and Dr. Sally Wood.  To address this concern, the research team plans to improve the efficacy of PBM delivery, a non-invasive therapy that uses near-infrared light to pass through the skin and activate molecules that improve blood flow, reduce inflammation, and increase cellular energy.
The researchers hope that their findings will pave the way for more conclusive evidence regarding the effectiveness of PBM for brain injury and neurodegenerative conditions. Further, they envision a future where clinicians can tailor treatments to the individual needs of each patient through the use of real-time electroencephalogram (EEG) data, thereby optimizing results. To achieve this goal, the team will conduct small-scale studies of the device on healthy adults to assess the effects of PBM on brain activity and evaluate protocol designs.
Patient Discovery Partners with AmerisourceBergen for Cancer Care Equity
Patient Discovery Solutions joins global healthcare company AmerisourceBergen's Trusted Vendor Program. The collaboration enables community oncology practices, hospitals, and health systems nationwide access to Patient Discovery's Equitable Care Platform, allowing care providers to proactively identify and address social determinants of health to better inform providers and help improve outcomes for cancer patients. AmerisourceBergen's Trusted Vendor Program is comprised of a portfolio of cutting-edge operational and clinical care solutions. As a partner, Patient Discovery's Equitable Care Platform will seamlessly integrate within a participating practice's current systems, helping to improve information exchange for delivering equitable care across multiple sites of care.
Opus EHR Partners with Aroris to Revolutionize Behavioral Health Practices
Opus EHR, an innovative behavioral health solutions provider partners with Aroris, a contract negotiation company, to provide cutting-edge technology solutions that help behavioral health practitioners save time and money while managing payer relationships more effectively. The partnership aims to equip both current and prospective clients with all the necessary tools and features to grow and scale their practice, optimizing profitability from their business efforts.
Doceree Further Expands Global Footprint With Partnership With Hello Health Group 
Doceree, a global platform building unprecedented solutions for HCP programmatic marketing with proprietary data tools, today announced its long-term partnership with Hello Health Group, a leader in health & wellness content development that drives consumer and patient engagement. The latest collaboration will accelerate growth for both companies by combining the world-class HCP targeting and reach capabilities of Doceree with Hello Health's leading patient and consumer reach and engagement solutions, and strong geographical presence in the South East Asian region. The partnership further establishes Doceree's presence in eight key markets – Vietnam, Indonesia, Malaysia, Cambodia, Myanmar, Singapore, Philippines and Taiwan.  
West-Com Nurse Call Systems, Vitalchat Partner to Bring AI-Enabled Virtual Care Solutions to Healthcare Facilities Nationwide
West-Com Nurse Call Systems and Vitalchat partner to provide hospital systems and other healthcare facilities nationwide with virtual care solutions using artificial intelligence to meet the needs and demands of patients, caregivers, providers and IT leaders. Together, these solutions increase patient and caregiver safety, improve clinical collaboration, enable specialty access and provide for off-site family connection and engagement. They are available through a network of more than 70 active distributors around the country.