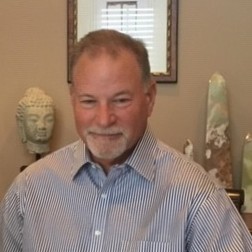 The pandemic has accelerated the adoption of digital health technologies across the healthcare industry. Digital transformation is now the top priority for many healthcare leaders as they seek to build resilient systems. At its core, this means implementing emerging digital technologies to modify essential operations, processes, and services to ease staff workload and withstand future challenges.
The primary drivers of digital transformation are consumerism, cost, and experience/expectations, each largely stemming from the pandemic. According to the Deloitte Center for Health Solutions, health systems are considering emerging digital technologies as the conduit to transform their relationship with consumers and increase staff efficiency and satisfaction. In fact, 92% relayed that increased consumer satisfaction and engagement are the top outcomes facilities aim to achieve from digital transformation, followed by improved care quality at 56%. Additional top outcome goals include enhancing the patient experience, IT/cybersecurity, clinical care delivery, and staff satisfaction.
As these goals and digital investments progress, the once golden standard of optimizing healthcare performance has shifted from the Triple Aim (enhancing the patient experience, improving population health, and lowering costs) to the Quadruple Aim, which factors the clinician's well-being into the equation. Over the last few years, the pandemic has repeatedly demonstrated the effects of clinician burnout and how it impacts the patient experience, health outcomes, and financial costs. As healthcare organizations seek improvements to the patient experience, care quality, and costs, they must also consider the clinician's well-being. Digital transformation holds the key to fully re-engineering healthcare processes for the better, which will benefit the patients, clinicians, and healthcare organizations overall.
Delivering Value and Operational Efficiency
Digital transformation isn't about removing the human component but focuses on using technology at each step to optimize the experience for all parties. In healthcare, the transformation means adopting different tools to enable patients to take a more active role in their care journey while also reducing provider involvement in non-clinical tasks to increase their time with patients.
Advanced technology leverages capabilities that keep patients and healthcare professionals better connected, helping to address the Quadruple Aim. In most industries, the customer (or patient) is a significant part of the equation. This can be better mirrored and developed within the healthcare industry through interactive patient care systems leveraging open APIs. This allows added functionality via electronic health records (EHR) and integrations with existing systems such as nurse call, environmental controls, and meal ordering to drive patient satisfaction and operational efficiency. For example, the patient can change the room's temperature, lower the lights, order a meal, and place a service request without needing facetime with a nurse. These systems give the patient a sense of independence and control in an unfamiliar space and allow staff to remain focused on care, improving healthcare experience and efficiency through digital enhancements. 
Digital Transformation provides new ways to deliver value and can do so in a variety of ways by integrating systems at scale. The benefits of these integrations range from supplying the patient the ability to self-schedule appointments on the front end to staff using advanced analytics and Robotic Process Automation (RPA) to settle claims on the back end. The options are endless with an open API.
The ability to integrate data from different providers and systems into one easy-access platform, also known as interoperability, holds great promise for patient care and staff satisfaction. By leveraging a secure and advanced digital platform, patients can become more involved with their care. Patients can review their health records, check prescriptions, schedule appointments, request additional information from doctors, view lab results, and share health data with their providers. These tools also pair with personal devices, allowing individuals to navigate their health journey easily and safely from the comfort of their own phone, tablet, or even the television anytime, anywhere. 
At the point of care, integrations between the latest television technology and existing HIT applications are cost-effective and open the door to an enhanced patient experience with customized educational materials, easy communication methods, and improved collaboration tools. Integrations on the patient's in-room television incorporate patients into their care, lowering costs and elevating satisfaction on all levels of the facility. When patients gain easy access to their health data, they're empowered to make more informed decisions about the kind of care they would like to receive during and after hospital admission. Patients who are actively engaged in their own healthcare journeys see more improvement than passive participants. 
Outcome-Driven Acceleration
Empowering patients and families to be informed partners in their care improves outcomes while creating opportunities for staff to receive real-time patient feedback and make immediate adjustments to improve the patient experience. Digital transformation is accelerating healthcare using a focus on people — this means the patient experience, quality outcomes, and staff satisfaction come first. 
Transparency and open communication between patients, providers, and loved ones are at the heart of the people-focused approach and drives better results. This patient-centric focus must be at the center of every innovation and be based on listening to the consumer with empathy and putting the other person first (patient, family, and clinician). 
For example, innovative technologies that address patient pain points have been frequently leveraged to reduce new barriers. During the height of the pandemic, as necessary infection controls resulted in separation between families and admitted patients, tools such as video chat integrated with the television system in patient rooms were able to return comfort as patients could communicate virtually with their loved ones. This technology continues to be utilized and returns trust between patients and providers, reduces family separation, eases anxiety, and empowers patients and providers to communicate more effectively.
These digital transformations make care delivery more accessible and approachable for all patients. Data-driven solutions that are patient-focused present an engagement roadmap to enhance the experience while preparing the patient and family for smooth transitions throughout the care journey. This shift toward patient-focused cross-continuum care creates opportunities to accelerate mobile-optimized digital care journeys that engage and activate patients before, during, and after care. Digital technology bolsters more efficient care coordination, giving patients the right care and support at the right times in the right settings. With digital transformation, indirect communication and redundancy are eliminated, response times are reduced, and the overall care journey is more efficient. 
The Future of Healthcare
All industries, including healthcare, will continue to transform and advance using digital innovations. There are significant benefits to it in healthcare including reducing the amount of data that is siloed and providing more accessible health information to increase efficiency. 
As consumerism, costs, experiences, and expectations continue to drive digital transformation, healthcare facilities should select an end-to-end partner with a secure patient engagement system that fully integrates with the existing HIT and helps healthcare teams seamlessly collaborate with patients and families across the care continuum. A trusted service provider will be equipped in delivering value to customers and patients alike in a quickly evolving ecosystem. 
Digital transformation is designed to increase staff efficiency and benefit operations while improving patient outcomes and experience. With new ways of delivering value, digital transformation will allow patients, families, and providers to become more connected and ensure better health outcomes.
---
About Dave Bennett 
Dave Bennett is the CEO of pCare. His visionary approach to patient engagement, digital and mobile technologies, and IT integration ensure continuous innovation of the #1-KLAS ranked pCare platform and a company culture dedicated to delighting customers. Prior to joining pCare, Dave served in a variety of executive roles at ViiMed, GetWellNetwork and StayWell. Dave holds a CISM certificate from ISACA and is an active member of the Healthcare Information and Management Systems Society (HIMSS), The American Health Information Management Association (AHIMA), Information Systems Audit and Control Association (ISACA), and the American College of Healthcare Executives (ACHE).