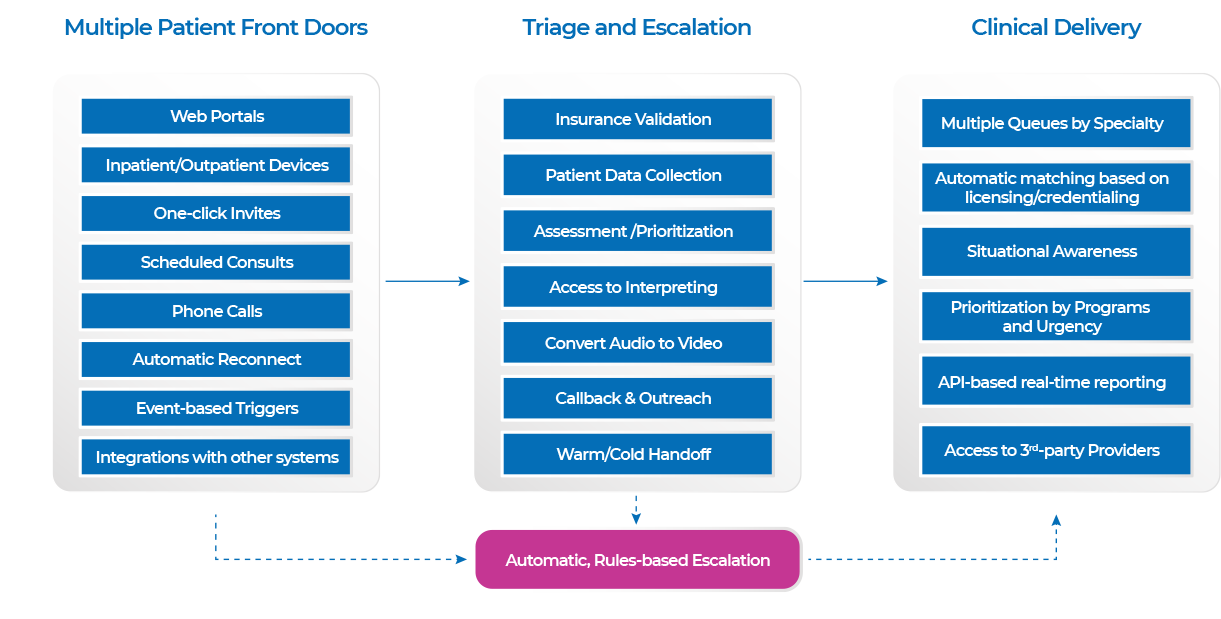 What You Should Know:
– eVisit, a virtual care operating platform for health systems and large, complex healthcare delivery organizations acquires Bluestream Health, a digital front door and virtual care workflow solution that manages patient and provider interactions throughout the care delivery process.
– Financial terms of the acquisition were not disclosed.
Acquisition Brings Virtual care to Patients
eVisit augments its highly innovative capabilities with complementary digital front doors and integrated language services for patients to seamlessly access care. eVisit's operating platform automates patient navigation and organizes patients and clinicians in one streamlined view, helping clinicians manage patient volumes more efficiently. The platform supports the distribution of digital care strategies that enable multiple clinicians to serve many patients simultaneously.