Time to get vulnerable: I was nine when I got my first period. Of course, being so young, I had no idea what was happening and quickly got a crash course in puberty from my older sister and mom. Needless to say, in the wide world of period products, I've had years of experience testing it all. While I prefer reusable products from a sustainability perspective (everything from period-proof underwear to menstrual cups), you just can't get around the practicality tampons often offer. And as someone who has lots of swimming on the horizon this summer, only the best organic tampons will do.
We've written a lot about organic food in the past—what to prioritize and whether or not the label's worth the hype. (Short story: yes, but it's a bit more nuanced.) But beyond eating organic, there's a bit of a gray area when it comes to understanding the importance of purchasing organic across other product categories.
Featured image by Michelle Nash.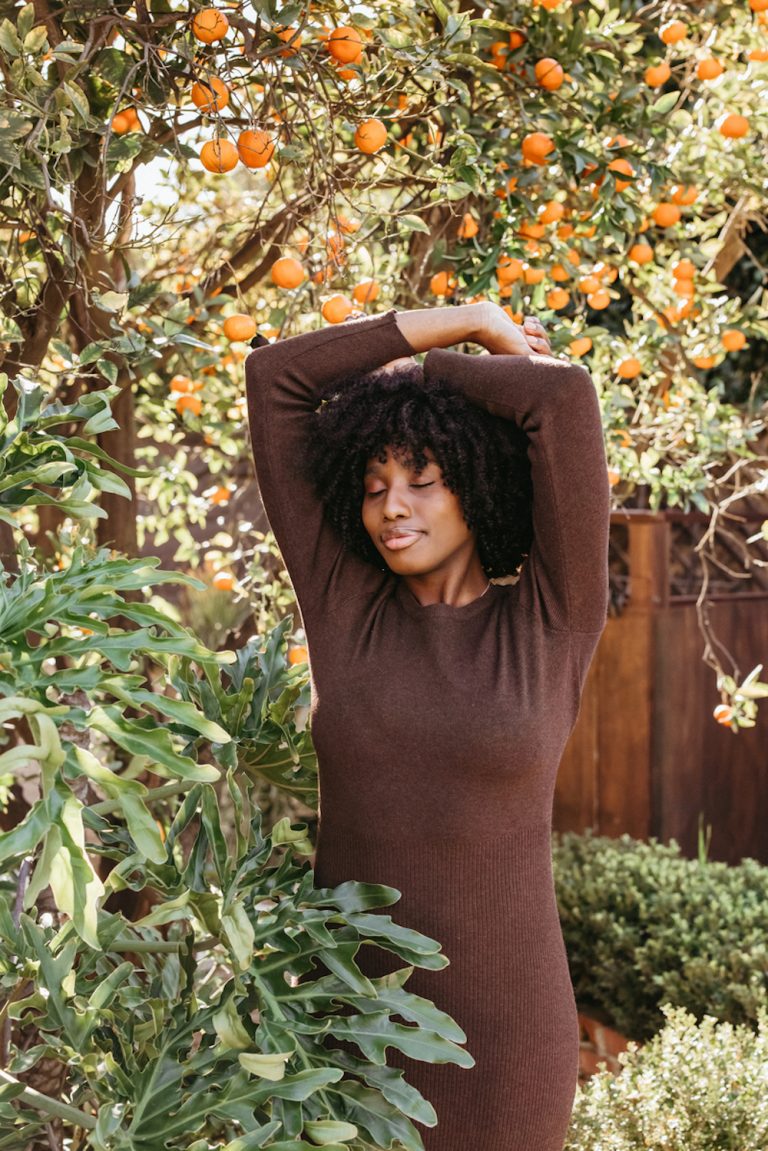 Organic Tampons: Are They Worth It?
To help us separate fact from fiction when it comes to purchasing organic tampons, we spoke with Sara Seward. The hairstylist credited with creating Halle Berry's most stunning looks has expanded into the period space. Having experienced many painful periods herself, Sara founded ENUF to connect people with accessible, relief-promoting CBD products.
Below, Sara talks through what to look for in the best organic tampons and whether or not they're really better than non-organic options. Then, keep scrolling for our review of organic tampons that fit every budget, priority, and need.
Organic vs. Non-Organic Tampons
If you're thinking absolutely! you're right. Sara responds with the short of it, confirming that organic tampons are better both for the environment as well as your body.
As for the main differences, she notes that "organic tampons are free of harmful chemicals, such as bleach, chlorine, and dyes that are normally found in the range of fabric that make up non-organic tampons." With sustainability in mind, you'll be happy to know that organic tampons break down after being disposed of. Conversely, Sara adds that "non-organic tampons are filled with traces of chemicals and toxins that could eventually pollute our soil and food chains."
Lastly, organic tampons are simply more comfortable to wear. Because they lack the chemicals in non-organic tampons, you're likely to experience less irritation, "leaving your body with less of a chance of toxic shock syndrome as well," says Sara. Toxic shock syndrome is a life-threatening complication of certain bacterial infections. It's rare, but important to be aware of menstrual products that could put you at greater risk.
What to Consider When Buying Organic
To ensure your product is toxin-free, Sara emphasizes that it's important to verify that the tampons you purchase are made only of 100% organic cotton. Of course, beyond the organic label, the same rules apply as with non-organic tampons. Be sure you're changing organic tampons as you would normally and select the right size for your flow.
Additionally, it needs to be emphasized that while organic tampons lessen the likelihood of toxic shock syndrome, going organic doesn't remove the risk completely. Studies have shown that toxic shock syndrome is a result of bacteria, not the chemicals and rayon in non-organic tampons. Again, be sure that you're using tampons safely and removing them when appropriate.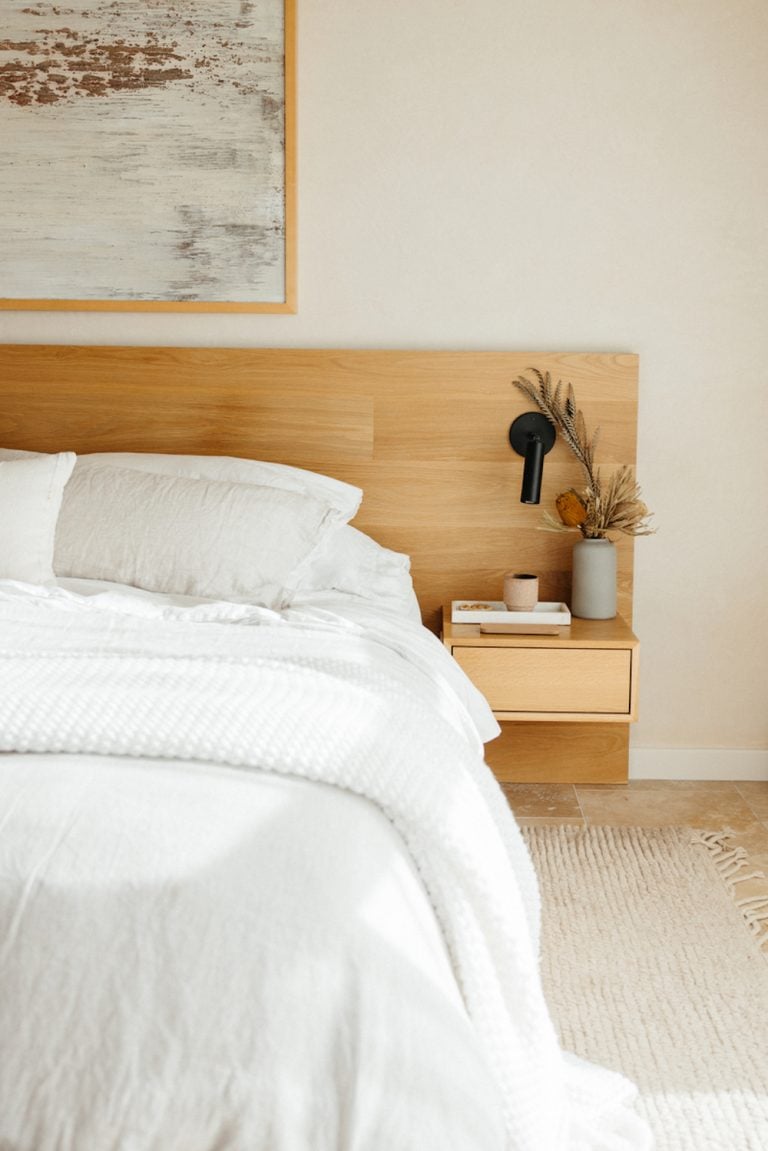 Best Organic Tampons in 2023
Every product is curated with care by our editors and we'll always give an honest opinion, whether gifted or purchased ourselves. If you buy something through our links, we may earn a small commission at no cost to you.
First off, I'll address something that has little to do with the tampon itself (we'll get to that). While the subscription model isn't anything new, it's game-changing for someone who experiences regular periods. You can receive 1-month, 3-month, or 6-month shipments directly to your door, so you always have a supply at the ready.
Now, to the tampons themselves. Beyond the organic, toxin-free label, what's to love most about these tampons is their combined comfort and efficacy. The cardboard tip applicator is not only a more sustainable option, but backed up by plenty of reviewers, Lola's tampons are one of the most comfortable plastic-free options available. These are a great low-waste option particularly for folks who are looking for a good alternative to menstrual cups.
What's to love:
Features a curved tip cardboard applicator for additional comfort
Gynecologist-approved
No synthetic fibers, fragrance, chlorine bleach, chemical additives, or dyes
What's not:
The cardboard applicator can be difficult to get used to. However, the brand offers an easy-to-follow tutorial.
Users have noted that the absorbency leaves a little to be desired. However, my experience is that these will hold up to a regular flow.
Rael is certainly the menstrual health darling of the social space. Though we've been told to be wary of influencer recommendations, my love of Rael started from a trusted source, Jules Acree. And following her glowing review, I couldn't wait to get started. In terms of absorbency, I've found these to be my go-to for heavier flow days. I love being able to go about my routine without worrying about a leak or having to change my tampon every 30 minutes. What's more, because they're wrapped individually, these are the tampons I keep in my purse and pack for travel. They're discreet, comfortable, and white pants-proof.
What's to love:
BPA-free plastic compact applicator
Individually wrapped for on the go use
What's not:
Reviewers note that the applicators aren't sturdy enough and have difficulty inserting the tampons correctly.
We love the concept behind Public Goods: providing clean, sustainable products at wholesale prices. From household goods to snacks to personal care—the brand is your one-stop shop for environmentally-friendly shopping. Of course, this includes organic tampons. While design runs second to efficacy for this writer, I do love that they keep the packaging simple and straightforward. (I don't feel like I'm being targeted with traditional representations of gender, phew.)
Beyond branding, these are a solid pick for regular flow days. (Be sure to seek out something more absorbent for heavier flows.) I've found that the application is easy and users agree that the experience is better than with cardboard applicators or those from bigger, non-organic brands.
What's to love:
BPA- and chlorine-free
Low-waste, paper packaging
Simple design makes for easy use
What's not:
Won't stand up to heavier flows
Another genius adopter of the subscription model, Cora makes it easy to never be without a tampon at the ready. I also love that you can customize your boxes, selecting from Light, Regular, Super, and Super Plus to mix and match your delivery as needed. Of course, they're made with organic cotton for a clean and comfortable fit.
What's to love:
Customizable size options
With every purchase, Cora provides period products and body literacy resources to people in need
Sleek, plant-based applicator
What's not:
Users have noted that the widthwise expansion isn't as absorbent as the brand's original tampons
Subtle and straightforward, these organic tampons absorb and perform well without any BS. The applicator is made of 90% sugarcane, making this a more environmentally-friendly option than other plastic brands. They're compact and a solid option for packing in a toiletry kit or stuffing in your purse for on-the-go emergencies.
What's to love:
Developed by a Certified B Corporation
Compact bio-plastic applicator
Subtle packaging
What's not:
Reviews note some difficulty with the applicator
Okay, how cute is this packaging? It brings me joy just to look at (hard to say that for most other tampons). But these tampons are more than their good looks. They're designed to fit the true shape of your vagina and were intentionally developed to maximize both comfort and absorbency. We also love the longer applicators for easy use. Final note: Because transparency is top of mind for the brand, they're clear about where they source their materials from.
What's to love:
Subscription option
Customizable boxes make it easy to get exactly what you need
Long BPA-free applicators made for easier insertion
What's not:
Honestly, no complaints! This is the easiest application we've found and every use was comfortable. Bonus: no unexpected leaks.
These tampons give you peace of mind on all fronts. Made of 100% organic cotton without any chemicals, toxins, or fragrances, you can feel confident about what you're putting inside your body. Beyond that, the absorbency makes for confident wear. Select among three different absorbency levels (Regular, Super, Super+) for the protection your body needs. Note: These also come in a no-applicator option.
What's to love:
Hypoallergenic and won't irritate sensitive skin
Eight channels maximize absorbency
What's not:
No option to customize delivery frequency. Subscription delivers once every 8 weeks.