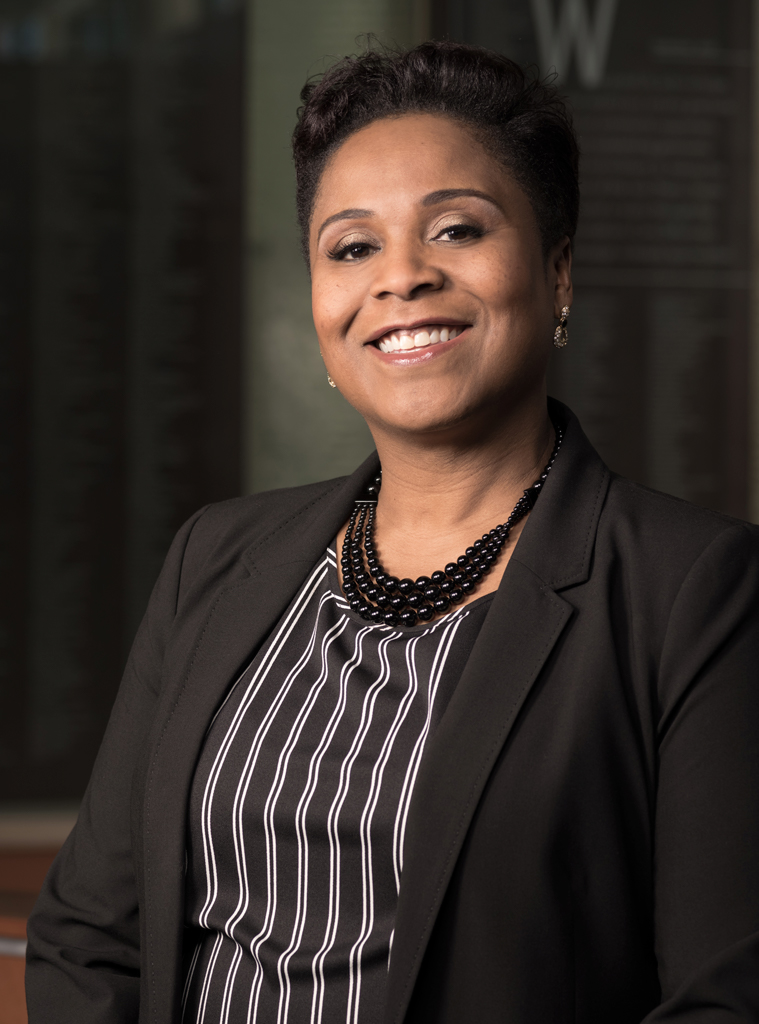 In honor of PRIDE month, Dr. Rhae-Anne Booker, Vice President of Diversity, Equity and Inclusion (DEI) with the University of Michigan Health-West, shares five key DEI tips on why it's important for health systems to have a plan for treating patients with diverse sexual orientations and gender identities:
Understand and respect patients' sexual identities, preferences and preferred pronouns
Respecting someone's identity is one of the quickest and easiest ways to help patients feel welcomed, safe, heard, and included. This is very important because it increases patient satisfaction with the care they receive and increases the likelihood of patients following through with the physician's guidance– importantly by honoring who people are and how they would like for you to refer to them.  In doing so, health systems also increase awareness of underserved populations who can be invisible within healthcare.
Implement a focus on DEI to enhance the quality of care and health outcomes for individuals from diverse sexual orientations and gender identities
A commitment to DEI calls for prioritizing and meeting the needs of individuals and groups across different backgrounds and lived experiences.  Health systems must be committed to creating a culture that ensures the entire community can achieve its highest level of health and wellness.  An equitable and inclusive healthcare environment can lessen the likelihood of patients delaying or avoiding seeking treatment because of fear of discrimination or how they will be treated.  If patients feel they are being treated fairly and respectfully, patients will more readily seek care and will potentially be healthier because they feel safe seeking care.
Implement DEI initiatives that positively impact patient health outcomes
Every patient has a unique set of health needs and we are obligated to provide the safest and best care to every patient. DEI initiatives help increase access to care and quality of care for vulnerable and underserved populations by increasing understanding of their experiences, health outcomes, and health disparities, and by acting upon solutions. DEI initiatives help create and sustain a healthcare environment where we strive for cultural competency in all that we do. Healthcare systems must be committed to continuously learning about our similarities and differences as human beings and be committed to looking at the health outcomes of individuals and groups that we serve and closing any gaps.
4. Promoting DEI in healthcare contributes to better health outcomes for patients who may face discrimination based on their sexual preference or identity
By advancing equity/fairness and inclusion in policies, practices, and programs, health systems help ensure all people have the opportunity to achieve their full health potential, regardless of their actual or perceived sexual orientation and gender identity.  This does not mean health systems are perfect or free from making mistakes.  It means they are actively learning about the needs of individuals and groups, including receiving intentional training around LGBTQIA+ populations, so their patients do not have to spend their energy worrying about educating them.  An authentic commitment to DEI compels health systems to address unfair and intolerant behaviors that negatively impact the experience and health outcomes of individuals and groups.
Ways physicians can create a more inclusive and supportive healthcare environment for patients.
Commit to providing patients with an environment that is safe and free of discrimination.  Hopefully, this commitment is in alignment with the physicians' organizational and personal mission, vision, and values.
Seek a greater understanding of the unique experiences and health disparities of LGBTQIA+  individuals who are often invisible in healthcare settings.  Call out biases and discrimination.
 Be intentional about including indicators of being LGBTQIA+ affirming through your marketing and signage.  This can help welcome LGBTQIA+ patients.