When you think of the significance of fatherhood in the Bible, our greatest example is our heavenly Father. For some, relating to God as Father can be difficult because you may tie it to your relationship with your earthly father. Regardless of your relationship with your earthly father or the kind of father you have been, there is hope. You have a model which you can always refer to in God, our Father.
It is not by coincidence that Jesus tells us to pray by calling God Father. This establishes a relationship that forms the basis for the significance of fatherhood in the Bible. As you strive to be a better father (hopefully, that is your goal), then as you look at God as a father, four things underscore the significance of fatherhood. Four truths emphasize the importance of fatherhood in the Bible.
1. Fathers provide
"So do not worry, saying, 'What shall we eat?' or 'What shall we drink?' or 'What shall we wear?' For the pagans run after all these things, and your heavenly Father knows that you need them." – Matthew 6:31-32
God is Jehovah Jireh, a name for Him which means God who supplies our needs. Because God is a provider, earthly fathers should also be providers. Today, men and women contribute to household income, and income is usually the primary source of provision. For the record, I have no objection to that at all. Yet even with this, I believe something ingrained in a man's DNA (at least there should be) makes you want to provide. 
As crucial as income is, let's not make the mistake of thinking your provision stops there. When you consider God as our model, he doesn't just provide physical needs. The provision we all need goes beyond food and shelter. We also have emotional and spiritual needs, which our Father provides for us. If you are going to embrace fatherhood in its complete form, then you must consider being a provider of all your children's needs. This means you can't just throw money at every need; you must show up and be present in your children's lives, especially if you want to be a good father.
2. Fathers protect
"The Lord is my rock, my fortress, and my savior;
     my God is my rock, in whom I find protection.
 He is my shield, the power that saves me,
     and my place of safety.
 He is my refuge, my savior,
     the one who saves me from violence." – 2 Samuel 22:2-3 NLT
Another aspect of God's character is protection. My daughter is afraid of big dogs; honestly, I don't blame her. If we are walking and she sees a big dog, she will hide behind me until we get past the dog. It becomes a safe place when she does that because she knows I will protect her. God does this for us, and this plays an important role in fatherhood. As a father, when you show up, the anxiety of the house should go down. The people in your home should feel a little safer because you are present. As a father, you can't protect your children from everything, but you can comfort them to know you will do your best to protect them. That's why when fathers vacate this duty or violate their children's trust, it can have a devastating effect on their lives.
3. Fathers provide identity
"Yet to all who did receive him, to those who believed in his name, he gave the right to become children of God— children born not of natural descent, nor of human decision or a husband's will, but born of God." – John 1:12-13
One thing that highlights the significance of fatherhood in the Bible is identity. As a believer in Jesus Christ, you are identified as a child of God, and this identity defines who you are. As a father, you provide identity by giving a child their name. Along with the name, your identity gives you a sense of belonging and connection. Since God identifies those in Christ as his children, it means we belong to him. For example, I have two children; my son and daughter both carry the name, Haynes, meaning they belong to me. 
For the last few years, my son has participated in unified sports, and when they gave him his jersey, the name Haynes was on the back. When he wears the jersey, the audience may not know my son personally, but they know who he belongs to and is connected to. As a father, when you give your child identity and connection, that also gives your child confidence. As fathers, your job is not just to provide them with a name. Focus on being such a tremendous father that your children would be proud to carry that name. I am happy to call myself a child of God because God is such a wonderful father. You should use that as your motivation to be the same in your children's lives.
4. Fathers instill purpose
"But you are a chosen people, a royal priesthood, a holy nation, God's special possession, that you may declare the praises of him who called you out of darkness into his wonderful light." – 1 Peter 2:9
The fourth truth that highlights the significance of fatherhood is purpose. We just established that God gives identity. Here we understand why. You are a child of God, his special possession, called and chosen for a purpose. However, you could not fulfill the purpose in your life until he changed your identity. As a father, when your child is confident in who they are, it helps them pursue what they were created to do. When a child does not have to question who they are, where they come from, and who they belong to, it gives them a head start to fulfilling their purpose in life. As a father, you need to help your children discover their why in life. I am not saying you will have all the answers, but you should be able to help them ask the right questions.
Final thoughts
Fatherhood is significant. Your role as a father will have a lasting impact on your children. So, if you are a father reading this, there are two questions I want you to think about. 
What type of father are you now?
What type of father do you want to be? 
Regardless of the type of father you have been, there is always room for improvement. It begins with prayer and intently follows it up. I know some of you may have broken relationships with your children. If that is you, keep praying and intentionally trying to repair the relationship. Don't give up because your role is significant. Remember, God, our Father, is not just a provider and protector. He is also a miracle worker. He specializes in fixing broken things. If your relationship with your children is broken, he
can help you fix that too.
For fathers with healthy relationships with their children, be thankful and continue to be intentional. Those relationships did not happen by accident but by work. Regardless of where your fatherhood journey is right now, keep striving to be the best father you can be. You are playing a significant role, and the job you do matters. If you don't believe me, all you have to do is, ask your children. 
Photo Credit: ©GettyImages/fizkes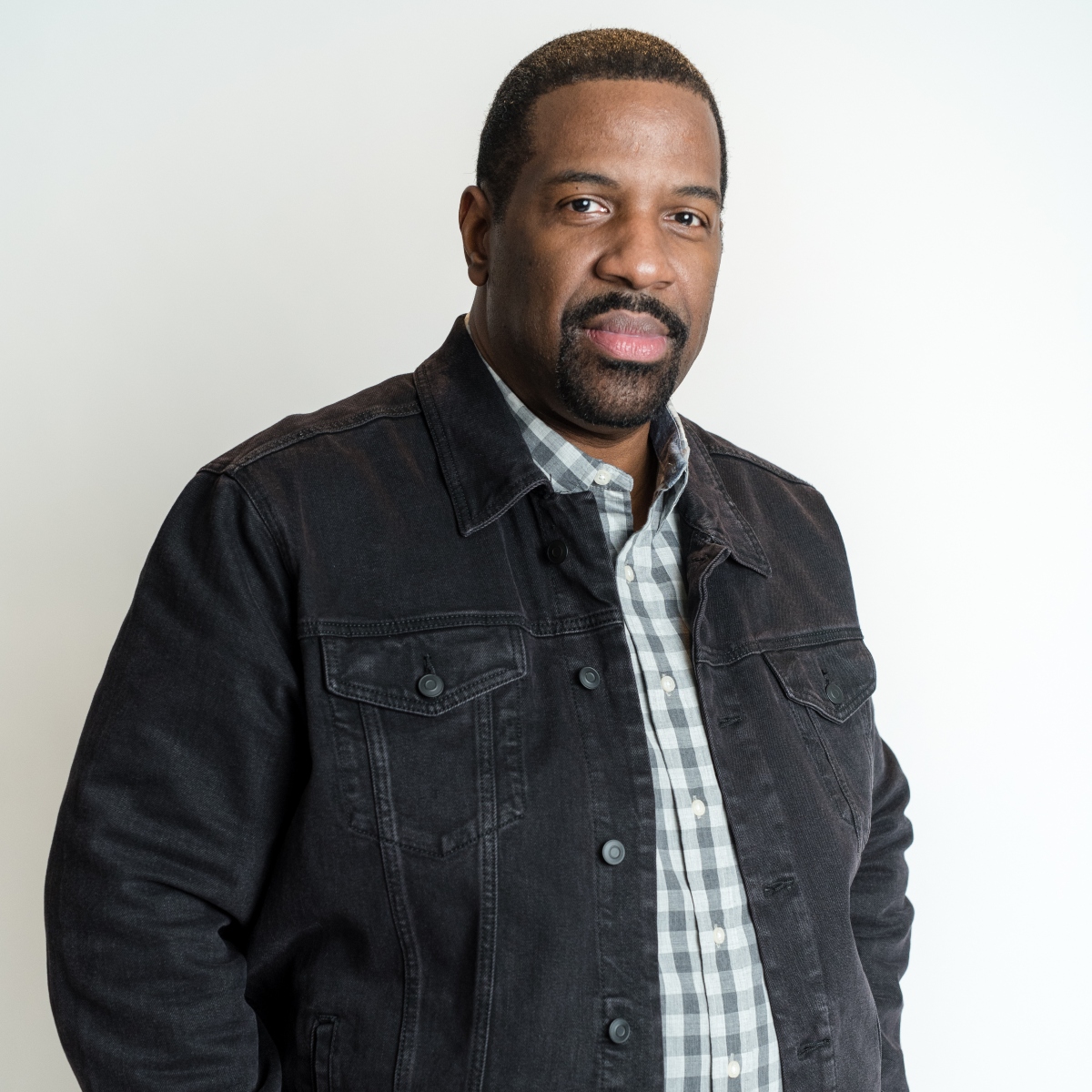 Clarence L. Haynes Jr. is a speaker, Bible teacher, and co-founder of The Bible Study Club.  He is the author of The Pursuit of Purpose which will help you understand how God leads you into his will. He has also just released his new book The Pursuit of Victory: How To Conquer Your Greatest Challenges and Win In Your Christian Life. Do you want to go deeper in your walk with the Lord but can't seem to overcome the stuff that keeps getting in the way? This book will teach you how to put the pieces together so you can live a victorious Christian life and finally become the man or woman of God that you truly desire to be. To learn more about his ministry please visit clarencehaynes.com. 
This article originally appeared on Christianity.com. For more faith-building resources, visit
Christianity.com.