Editor's note: This article is not meant to be used in place of medical care. Please consult your medical provider before beginning any treatment.
I've always been a proponent of talk therapy. Though it seemed out of the norm when I started my weekly appointments in the early 2010s, I knew immediately: it was a privilege to explore my feelings openly and honestly. When you think about it, therapy is nothing short of a miracle. For an hour or so, you can reflect on and work through any challenge in your life. Without judgment, you have the objective thoughts of a professional at your disposal. Incredible, right? Unfortunately, that mental health miracle comes at a cost—and depending on your insurance, it can make access difficult or impossible. Thankfully, as Pinterest predicted in its 2023 trends report, "alternatives to talk therapy are on the rise." Across both Gen Z and Millennials, a turn to writing therapy is making waves.
As we shift toward a more open and empathetic discussion surrounding mental health, many feel empowered to seek out tools and options that best support their well-being. Creativity—a gift to our mental and emotional wellness—allows us to explore the expansive possibilities within us and ignites the energy that fuels our lives apart from the daily work grind. If you're seeking new ways to understand yourself better and connect with your thoughts a little deeper, writing therapy might just be your new go-to.
Featured image by Riley Reed.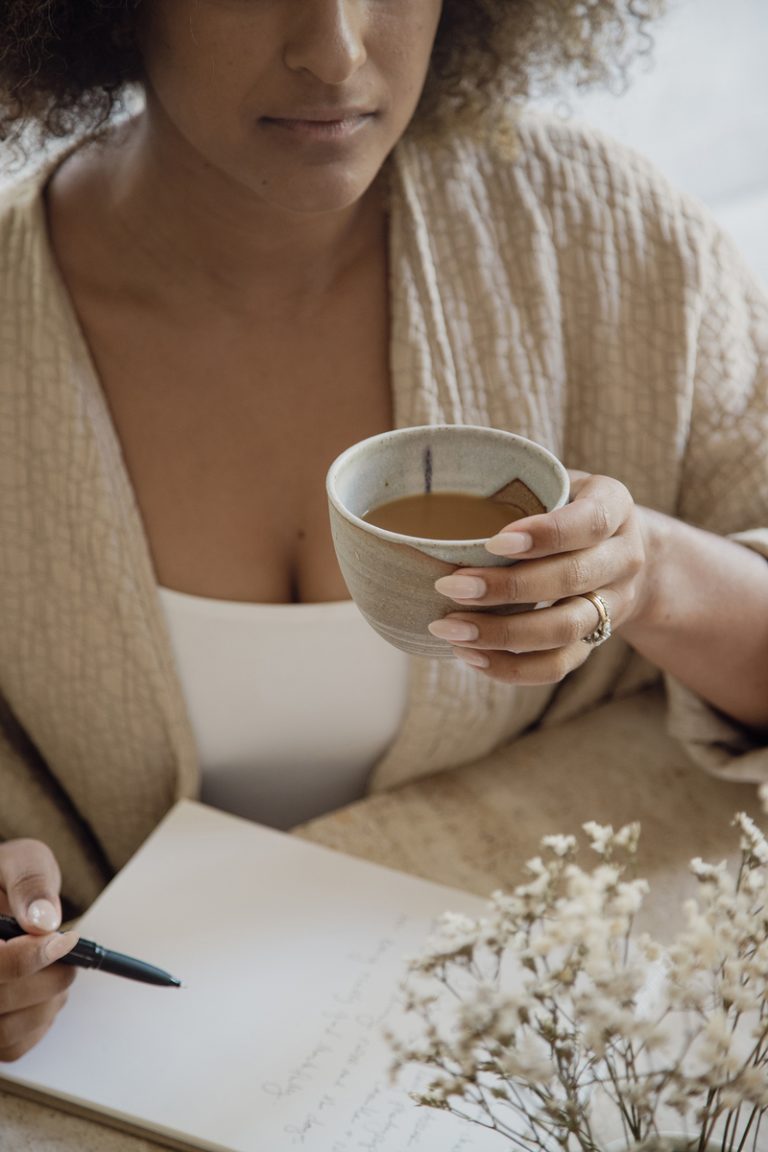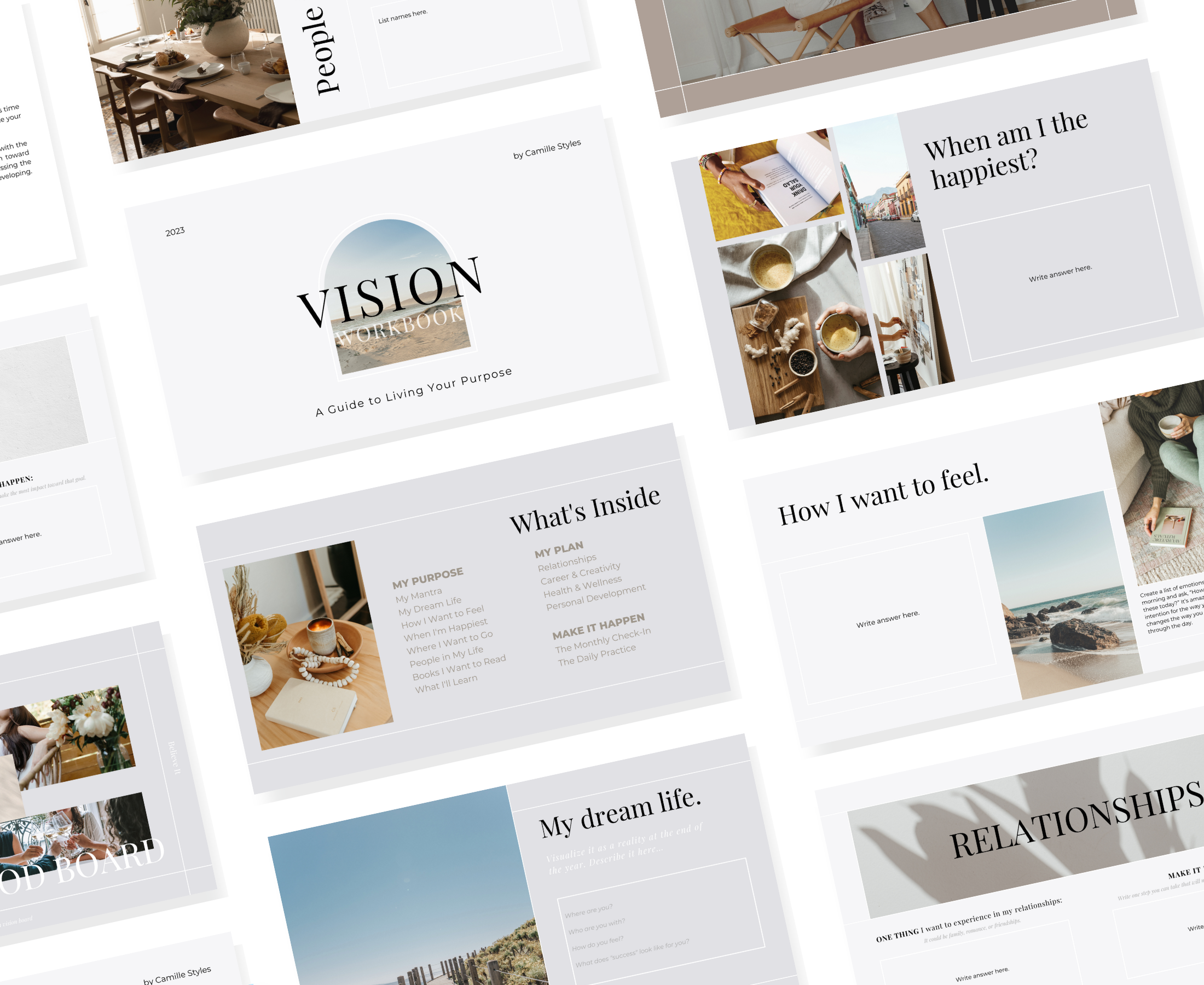 Subscribe
Free Vision Workbook
Make it happen. This resource will help you intentionally set (and realize) goals to live out your purpose.
Thanks for Signing Up!
Oops!
Looks like you're already signed up or your email address is invalid.
Oops!
Looks like you unsubscribed before click here to resubscribe.
What is writing therapy?
Also referred to as journal therapy, writing therapy is the exercise of writing for therapeutic benefit. Of course, while this might simply look like jotting thoughts down in a journal, there's more to the practice. Therapeutic writing, through prompts or exercises, allows the writer to open up a dialogue with their concerns, analyze thoughts, and work through traumatic experiences or traumatic events. While journaling can oftentimes be free-form, this therapeutic type of writing is directed with specific goals.
To be clear, while writing therapy can be used as an alternative to talk therapy, it can also be used to support the work you do with a therapist. The use of writing as an intentional means of expression can bring greater clarity to your emotional experiences.
The Benefits of Writing Therapy
As avid journal keepers, we've written at length about the countless benefits of journaling. For many of us, journaling is a daily habit that helps us feel more focused, less anxious, and boosts our creativity. And while that's all well and good, because therapeutic expressive writing is done with different intentions, it makes sense to expect different benefits.
Writing therapy allows us to go deeper and intentionally explore specific events or traumas we've experienced in the past. In an article for Positive Psychology, Courtney Ackerman, MA, cited a study in which participants journaled about traumatic experiences for 15 minutes, four days in a row. After completing the exercise, those participants experienced better health outcomes for up to four months than the control group.
In addition to effectively being able to process traumatic events, writing therapy has been used as a treatment for:
Depression
Anxiety
Obsessive-compulsive disorder
PTSD (Post-traumatic stress)
Substance abuse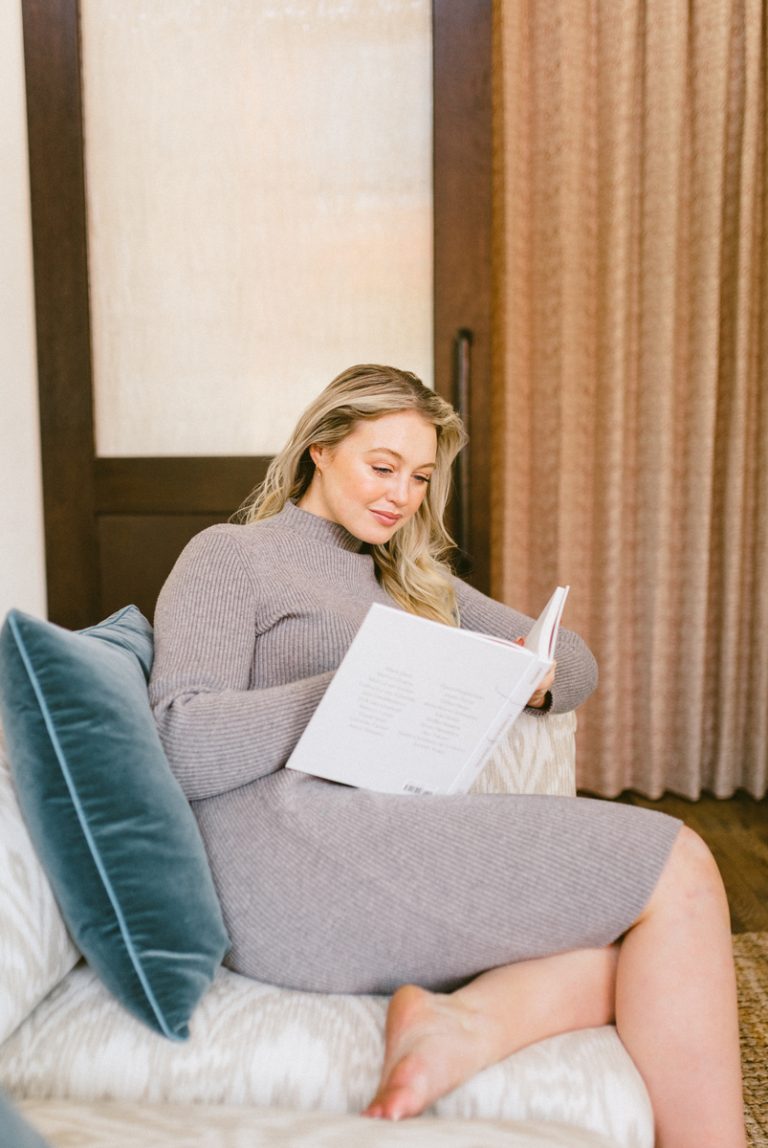 How to Use Writing Therapy as a Form of Self-Care
I began my journey with writing therapy in conjunction with my therapist. However, if you don't have access to talk therapy or choose not to use this form of treatment, it's easy to get started on your own. The Center for Journal Therapy is a great resource that equips you with guidance and prompts and can even connect you with a certified journal therapy instructor.
Some tips to get you started:
Utilize prompts. Seek out journaling prompts that resonate and address current challenges and thoughts you're working through.
Find a dedicated notebook. If you already journal, be sure to use a separate notebook from your daily one. This ensures you keep the practices separate and makes it easy to refer back to your writing therapy journal.
Time yourself. I find that if I experience writer's block, the easiest way to get started is to simply… start. By setting a timer for a specific amount of time, the thoughts are able to flow more freely.
Proceed without judgment. As I noted about talk therapy, this is a no-judgment zone. Write your thoughts without questioning them. Silence that inner critic—they have no role in your healing journey.
Experience emotions as they come up. It's part of the process, after all.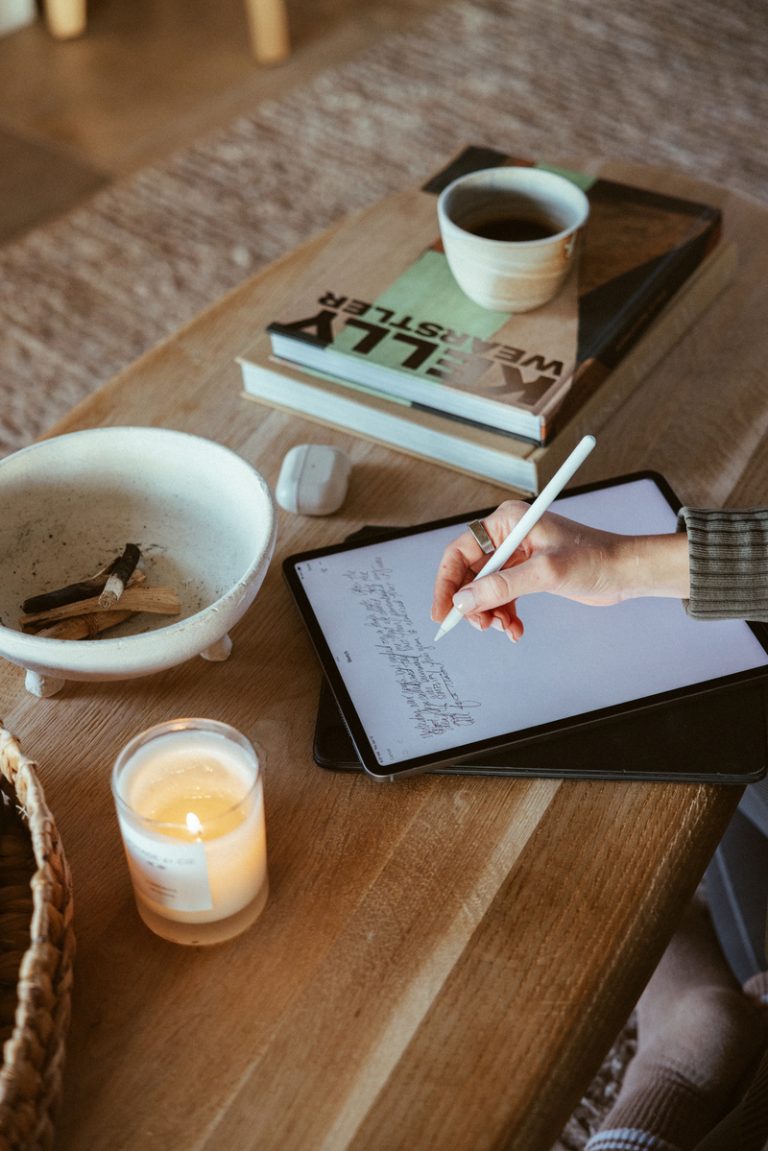 Writing Therapy Prompts
Ready to begin? The following writing therapy prompts will help you tap into your emotions, engage with your inner dialogue, and step away from your journal feeling a little lighter, freer, and more in tune with your emotional landscape.
Letter Writing. What wisdom would you like to share with your younger self? Is there something you wish to tell an older version of yourself? Would connecting with someone you've lost help you feel seen in what you're going through? Pick someone to write a letter to—whether that's someone in your life or a part of yourself—and use this as a framework to process your situation.
Image Prompts. Sometimes, visuals can spark an insight that's lying latent within you. Select from a few personal photographs—of friends, family, sentimental places—and ask yourself: What do these photos make me feel? What would I like to tell the people in the images? Is there something I'd like to return to or feel that I've lost from these photographs?
Make lists. Basic, but transformative. Pick a number (I often choose 25) and list out responses to the following: Things That Make Happy, Things That Make Me Anxious, Reasons I'm Excited to Wake Up in the Morning, Things I Want to Do With My Life, Things I'm Excited to Create. The possibilities are endless! By the time you've reached whatever number you've chosen, I can guarantee you'll experience a greater sense of clarity about your life, day, or even the moment in front of you.