I've always understood good sex to include an orgasm and a connection with the person I'm sleeping with. But great mindful sex that's spiritually, physically, and mentally illuminating for everyone involved is like watching Queen Rania speak: I leave the experience feeling capable and empowered, my body flooded with electric confetti. 
When I started having great mindful sex (which began when I turned 40), I noticed a shift in other areas of my life. Work felt more fulfilling and my friendships more meaningful. I wanted to take better care of my body and mind. I swear I started walking a little taller, too. As I've continued to feel this way at 41, I've realized the gist: When you have mindful sex, the bliss extends beyond the sheets. Because great sex is a portal. More than a happy addition to life, it's a pillar of good health, a way to connect with yourself and another (or others), and a beautiful right we're all worthy of.
Featured image from our interview with Remi Ishizuka by Michelle Nash.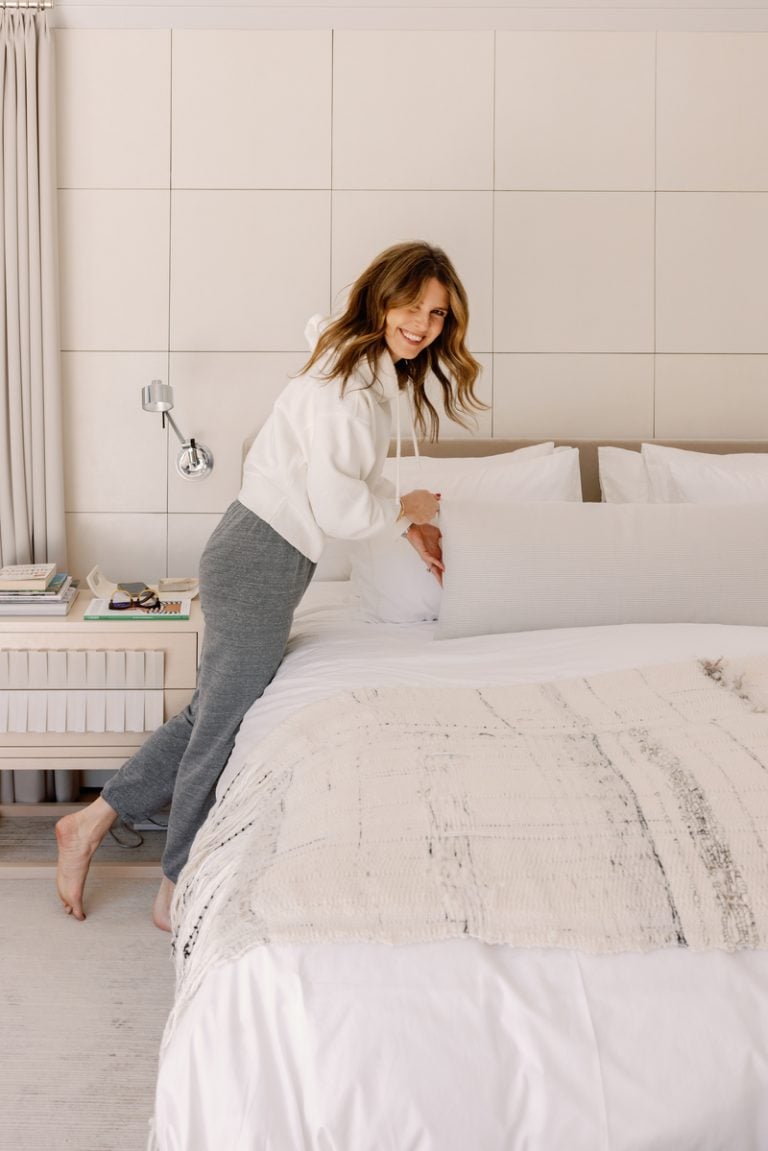 Experts Answer: What Is Mindful Sex
But as incredible as mindful sex is, it can be an enigma. Lack of connection, health issues, stigmatization, and many other things can get in our way. This is why we need to talk about it—more and more. So I called on two brilliant minds in this space, Cindy Barshop, founder of VSPOT, a women's intimate and sexual clinic, and Dr. Monica Grover, a double board certified gynecologist and VSPOT Chief Medical Officer, to talk about women's intimate health, why mindful sex is so critical, and how we can have it.
Because when we have the mindful sex that we want and we talk about it openly—look out: We're capable of anything.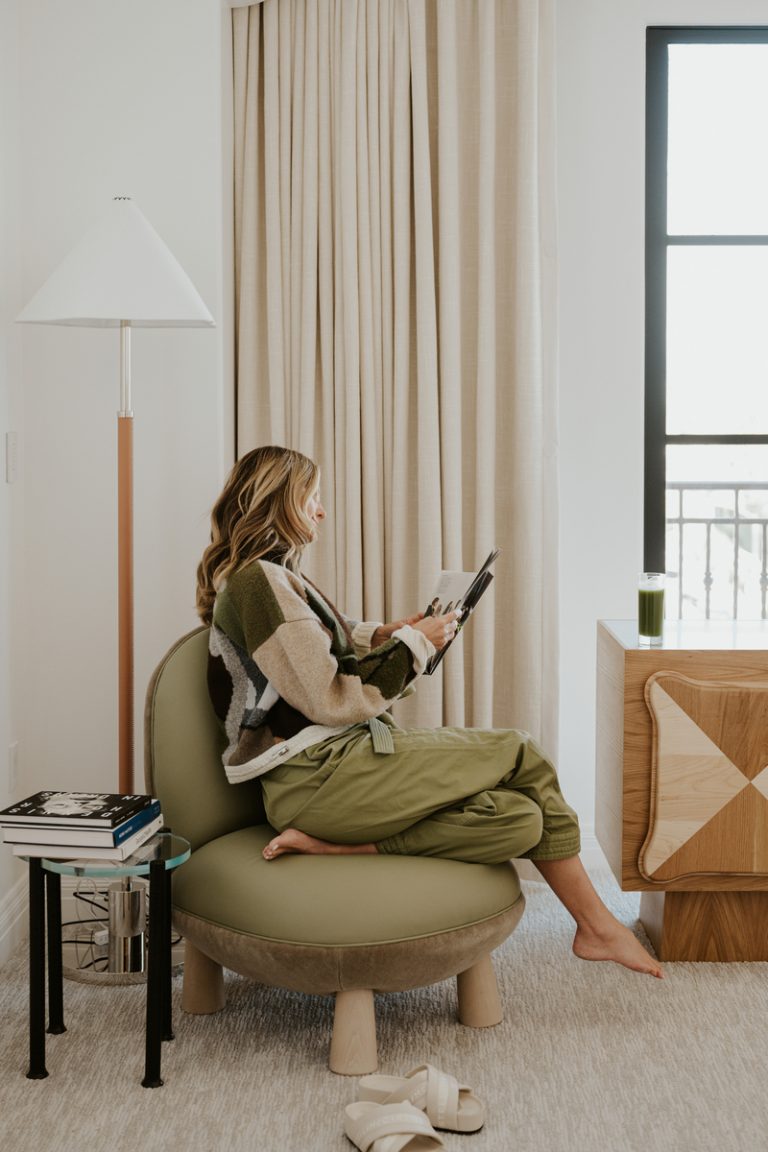 Why Women Need More Intimate and Sexual Care Support
"We're just starting to understand how many things impact women's intimate lives today," Barshop tells me. Too many women aren't enjoying the intimacy and connection they deserve. "Sex doesn't feel good," she adds. "It's like, let's do it and move on to the next thing." This is why Barshop founded VSPOT: To give women a place to openly talk about their sexual and intimate health concerns and needs without judgment and to connect with a resource for treatment. "You would not believe how many women have sex and intimacy issues—and we are not discussing this enough."
How often do we take the time to focus on ourselves, our self-care, and what makes us happy? — Dr. Monica Grover
Additionally, women deserve more than just 10 minutes in the doctor's office, which is so common in Western medicine today. "It's a shame," says Dr. Gordon. "Not only do women feel hesitant to speak about some of these conditions in a typical doctor's office scenario, but doctors are not even allowed to listen." We need the room, freedom, and support to fully vent, ask, and learn about what makes us feel sexually great.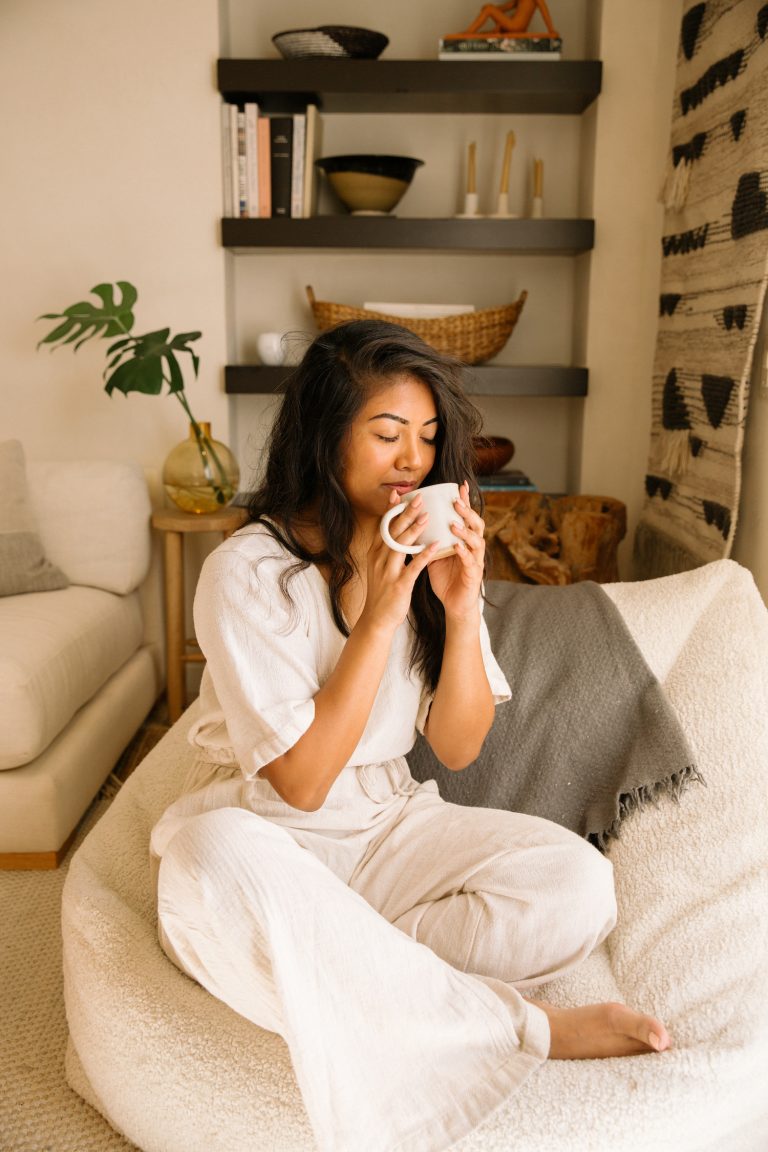 How Mindful Sex Impacts Our Lives
Sex is more than sex. It's an avenue for so many more profound things in our lives. But too often, it gets pushed aside and "clouded," says Dr. Grover. "Women find it as a chore, or it's painful, or something they're not looking forward to" because of life stressors, health conditions, menopause, or more.
This is to our detriment because sex makes us feel good. "It's physiological," adds Dr. Grover. "When we have an orgasm, we release all of these happy neurotransmitters—oxytocin, norepinephrine, dopamine, serotonin—everything that makes us feel great about ourselves." Add to that, having mindful sex may help ward off certain illnesses and ailments. "We should be focused on our sexual health because that helps with depression." Plus, research shows that sex can improve productivity. 
Barshop puts it best: "Great sex makes your body stronger and healthier. It changes everything."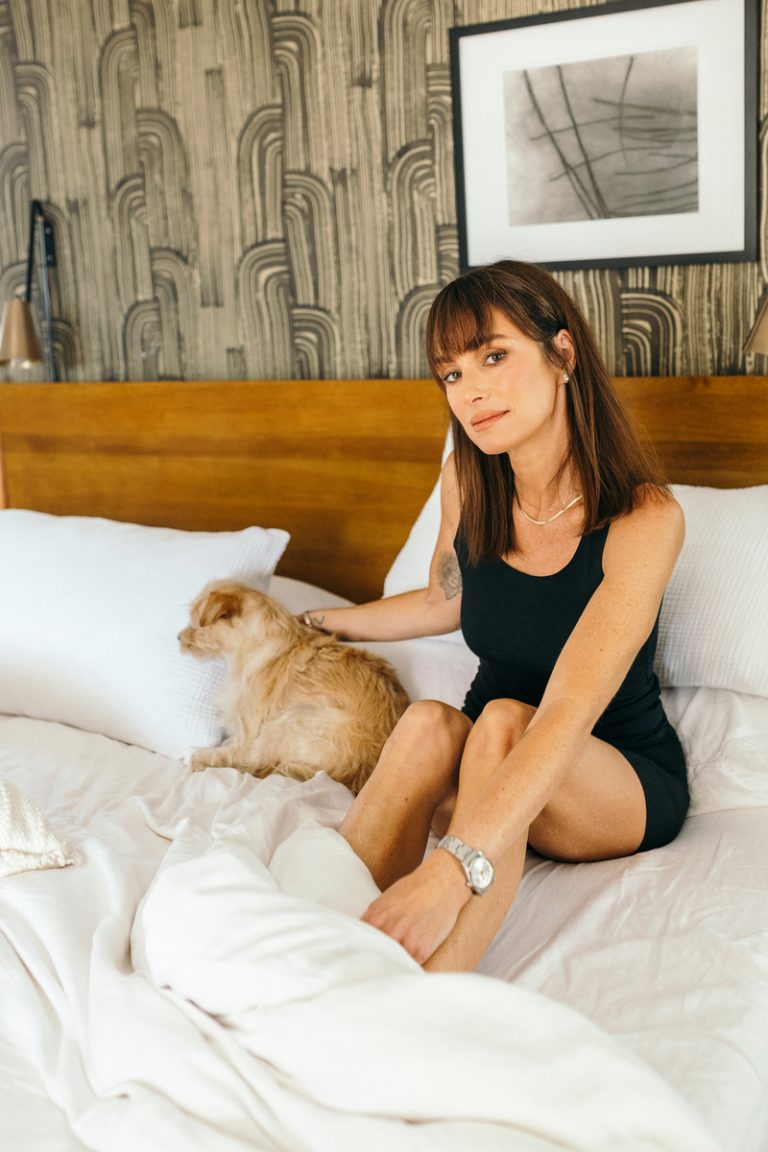 How to Have Great, Mindful Sex
In my conversation with Barshop and Dr. Grover, I came away with three takeaways for how to nourish our sexual lives:
#1: We must be bold at the doctor's office and discuss our sexual frustrations and desires.
"Open up these conversations," says Dr. Grover. "Say, 'I'm here because I want to talk about the fact that I have vaginal dryness or I can't have an orgasm. This is my chief complaint.' Get the doctors uncomfortable because that's the only way to open up more awareness around this."
#2: Mindful sex can be with others or just ourselves.
Whatever it looks like for you, dive into the incredible products available today, from vibrators to lubricants, that encourage more flow to any scenario. "You don't need a partner," says Dr. Grover. "Sometimes it's even better on your own!" 
#3: If you have hiccups around your sexual wellness, you're not alone.
There is a growing community revolutionizing sexual health outside the medical world—including Barshop and Dr. Grover's work at VSPOT. "Now we have a place where we can spend an hour with you and look at all the solutions," says Dr. Grover. "We can give women the tools, so they can find that happiness again when they go home."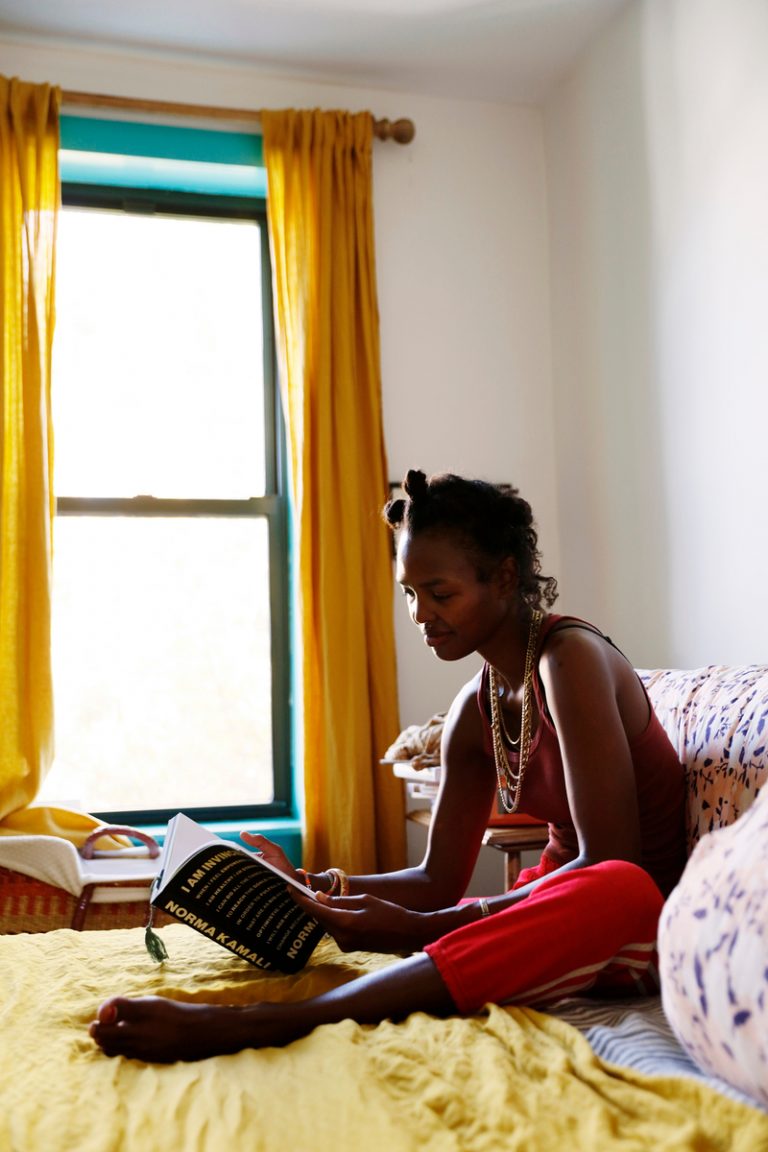 The Takeaway
Like anything worthwhile, mindful sex takes a more profound knowing and connection with ourselves. Our instincts may be to quiet our desires and not speak about our sexual issues or wants. Don't do that, say Barshop and Dr. Grover. We must talk openly—with our doctors, partners, and friends.
Through honesty and conviction, let's start to normalize and prioritize sexual wellness so we can all have more mindful sex—and feel empowered in everything we want to do.